VII And a certain woman named Bernice (or Beronikē, meaning in Greek "bearer of victory") (Veronica Lat.) crying out from afar off said: I had an issue of blood and touched the hem of his garment, and the flowing of my blood was stayed which I had twelve years. The Jews say: We have a law that a woman shall not come to give testimony… Part VII of the Apocryphal Gospel of Nicodemus or Acts of Pilate, is considered to be the first reference to the story of a woman called Veronica related to the Passion of Christ. This is where and how the legend of the Veil of Saint Veronica starts… https://en.wikisource.org/wiki/The_Apocryphal_New_Testament_(1924)/Passion_Gospels/The_Gospel_of_Nicodemus
Hundreds of years later… The Estoire del Saint Graal, part of a larger work called the Lancelot-Grail or Vulgate Cycle, attributed to Robert de Boron, and written circa 1230, tells us the famous story of Veronica's Veil as we know it today. My lord, says Veronica, on the day that the Holy Prophet was led away to be crucified, I passed before Him carrying a piece of cloth to sell. He called me and beseeched me to lend Him this cloth to wipe His face, which was dripping with sweat. After He had done so, I folded the cloth and took it home. And when I unfolded it, I found Jesus' face as clear as if it had been painted on a wall. Since then I have kept it, and no matter how sick I have been, once I looked at it, I was completely healed. https://www.academia.edu/12112461/St_Veronica_Evolution_of_a_Sacred_Legend
Thus… the legend of Veronica's Veil, the Acheiropoietos Icon of Christ's image on a simple piece of cloth, became a great source of inspiration for many distinguished artists of the Renaissance like Memling, Bosch, Pontormo, and Dürer. It has been depicted as a symbol of piety, devotion, and faith. The imprint of Jesus' face on the cloth is seen as a testament to his suffering and a reminder of his sacrifice on the cross. The veil has also been used as a symbol of comfort and solace, particularly for those who are suffering or in need of healing. It has also been seen as a reminder of Jesus' love and compassion, and as a symbol of hope in the face of adversity. When Greco decided in 1577 to approach the subject of Veronica's Veil, he joined an already well-established tradition in the Catholic iconography. https://goulandris.gr/en/artwork/el-greco-the-holy-face
Whether alone or in collaboration with apprentices in his studio, Domenikos Theotokopoulos carried out several paintings on this subject. In some of them, he focused merely on Christ, while in others he represented the veil as well. The painting in the Museo de Santa Cruz, in Toledo, includes the portrait of Saint Veronica as well. https://goulandris.gr/en/artwork/el-greco-the-holy-face
The painting of The Veil of Saint Veronica in the Basil and Elise Goulandris Foundation in Athens, is, in my humble opinion, a version realized δια χειρός Domenikos Theotokopoulos.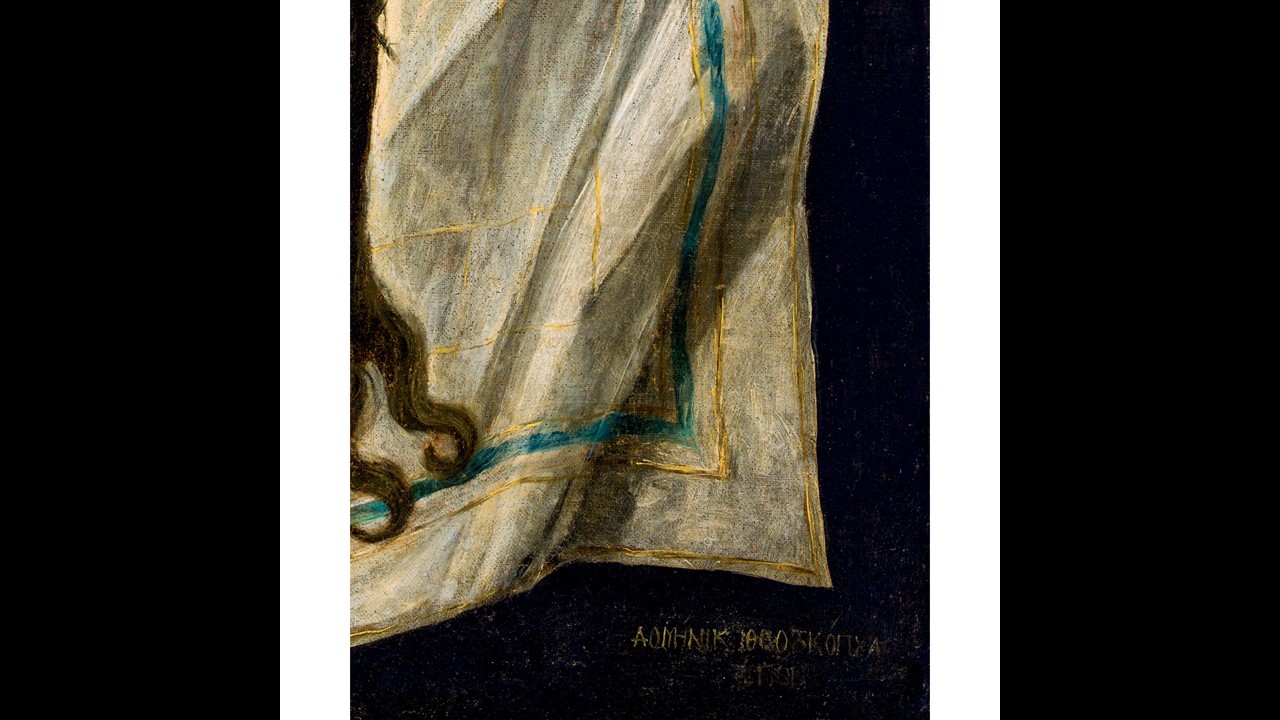 The face of Christ looks tranquil, genteel, and collected. It appears to float on the moving surface of the silken Veil, bathed in light that 'shines' from within, rather than an external source. The composition, developed in three successive planes, is composed yet dramatic, as Christ's face is placed first, on the white surface of the Veil, and then, on the bleak, black background of the painting.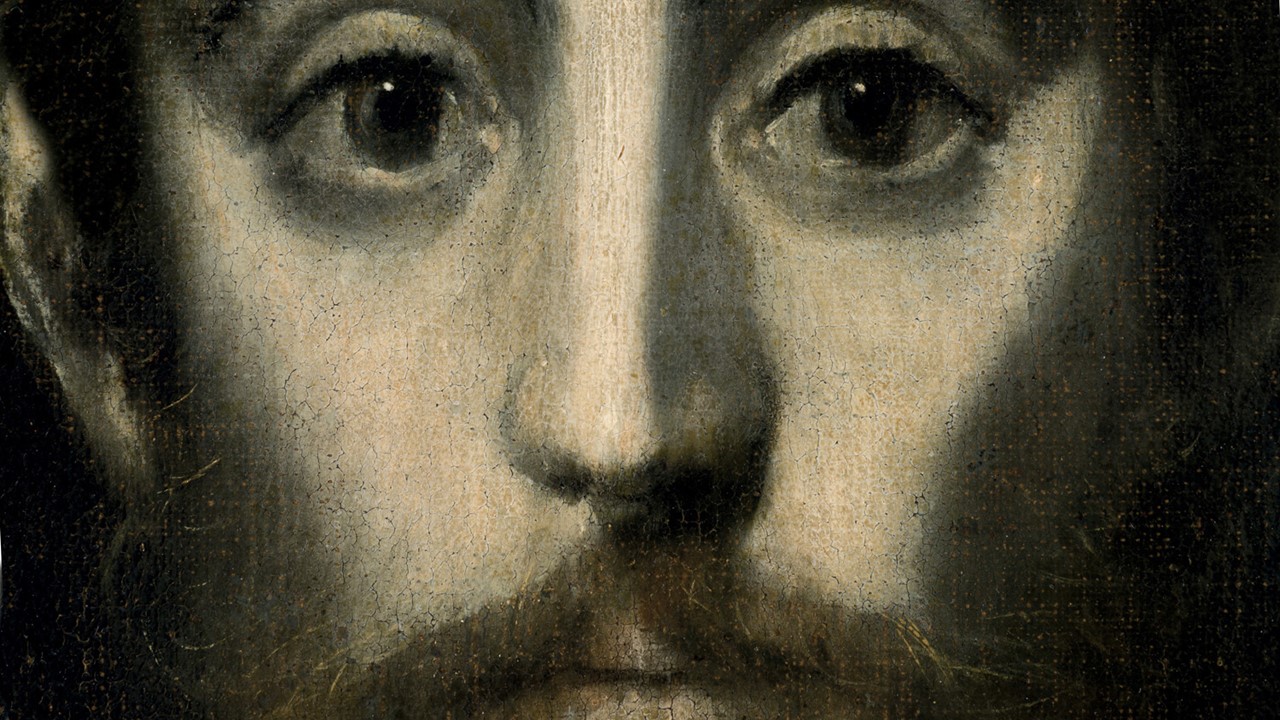 The Goulandris painting of Veronica's Veil summarizes El Greco's entire aesthetic journey. Emotionless and serene, with hollow cheeks, a long and narrow face, and …almond-shaped eyes, Greco's painting communicates a sense of nobility and grace. The wounds caused on his head by the crown of thorns do not affect Him at all. The single drop of blood running down in the middle of His forehead offers no pain… it symbolizes the route to Calvary, His immortality… and humanity's salvation… https://goulandris.gr/en/artwork/el-greco-the-holy-face
Καλή Ανάσταση!
For a PowerPoint on El Greco's rendering of the theme of The Veil of Saint Veronica, please… Check HERE!