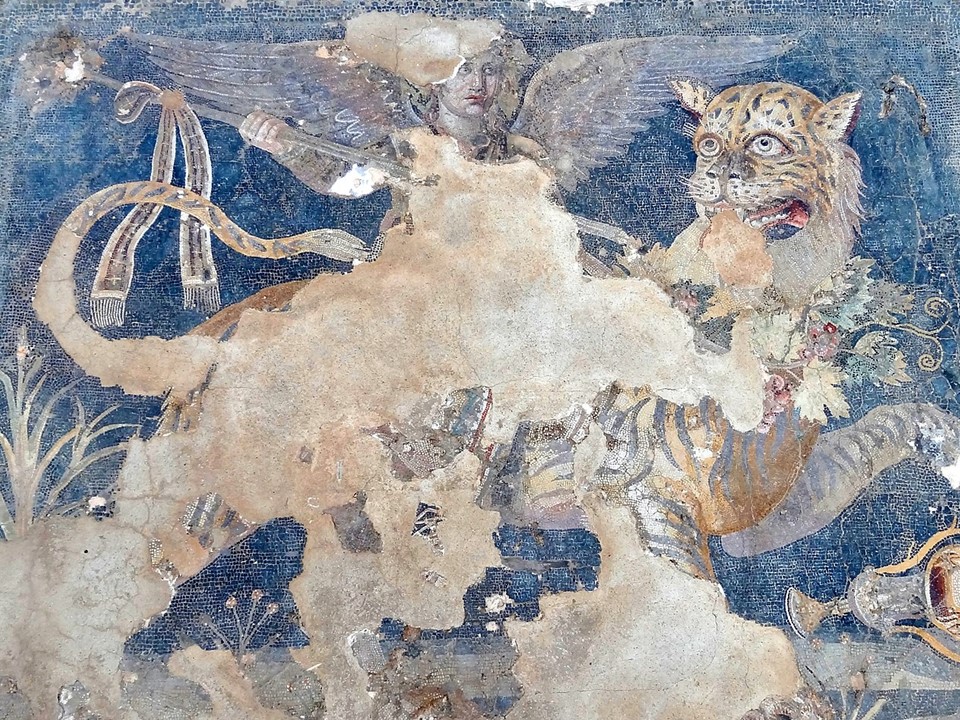 In Euripides's Bacchae, it is Teiresia's role, addressing Pentheus, to introduce Dionysus to the audience, just like the Epiphany of Dionysus Mosaic in Delos does… visually! …You have a rapid tongue as though you were sensible, but there is no sense in your words… [270] This new god, whom you ridicule, I am unable to express how great he will be throughout Hellas. For two things, young man, [275] are first among men: the goddess Demeter—she is the earth, but call her whatever name you wish; she nourishes mortals with dry food; but he who came afterward, the offspring of Semele, discovered a match to it, the liquid drink of the grape, and introduced it [280] to mortals. It releases wretched mortals from grief, whenever they are filled with the stream of the vine, and gives them sleep, a means of forgetting their daily troubles, nor is there another cure for hardships. He who is a god is poured out in offerings to the gods, [285] so that by his means men may have good things! http://www.perseus.tufts.edu/hopper/text?doc=Perseus%3Atext%3A1999.01.0092%3Acard%3D266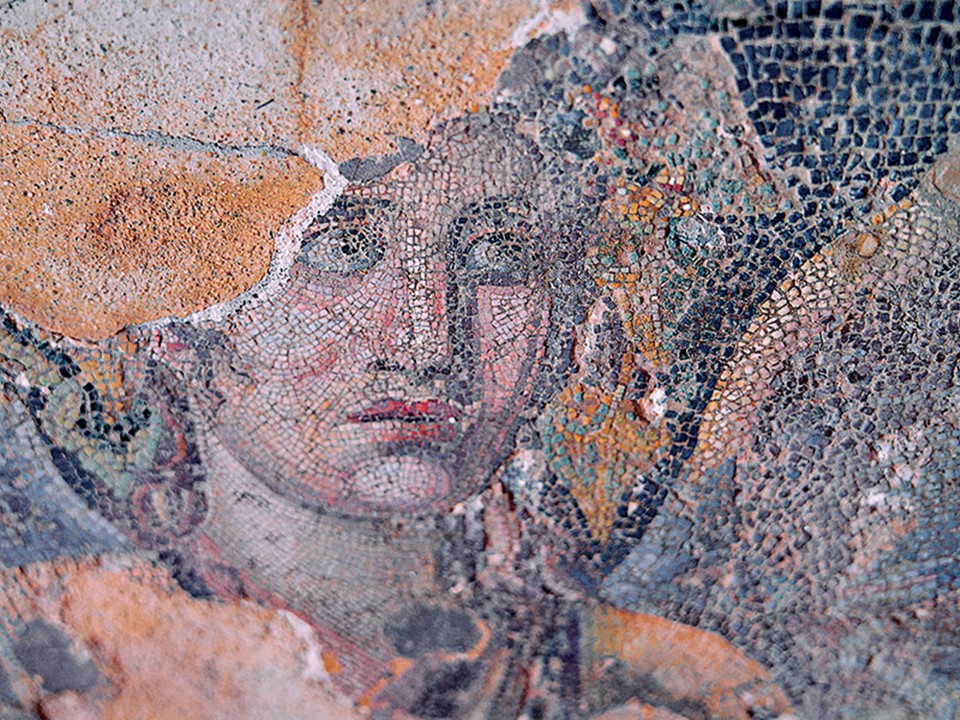 There is no easy way to describe God Dionysus. The Homeric Hymns 26 on Dionysus is, I believe, a wonderful introduction… [1] I begin to sing of ivy-crowned Dionysus, the loud-crying god, splendid son of Zeus and glorious Semele. The rich-haired Nymphs received him in their bosoms from the lord his father and fostered and nurtured him carefully [5] in the dells of Nysa, where by the will of his father he grew up in a sweet-smelling cave, being reckoned among the immortals. But when the goddesses had brought him up, a god oft hymned, then began he to wander continually through the woody coombes, thickly wreathed with ivy and laurel. And the Nymphs followed in his train [10] with him for their leader; and the boundless forest was filled with their outcry.    /    And so hail to you, Dionysus, god of abundant clusters! Grant that we may come again rejoicing to this season, and from that season onwards for many a year. The Homeric Hymns 26 on Dionysus is, I believe, a wonderful introduction! https://www.perseus.tufts.edu/hopper/text?doc=Perseus%3Atext%3A1999.01.0138%3Ahymn%3D26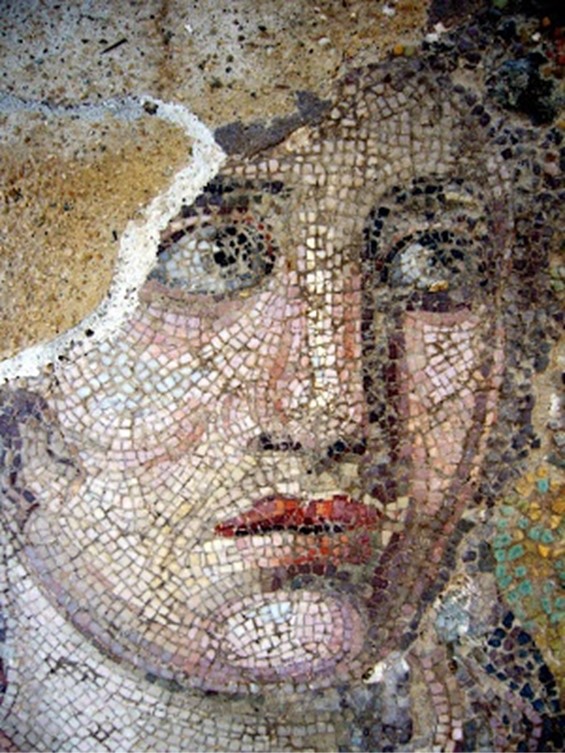 The Epiphany of Dionysus Mosaic in Delos shows the God exactly as Homer describes him… splendid, thickly wreathed with ivy and laurel, a god of abundant clusters of grapes! An anonymous 2nd century BC mosaicist, created on the island of Delos, at the House of Dionysus to be exact, a stunning mosaic emblema depicting Dionysus in all his glory. Against a black background, the God of wine and theater, ivy-crowned, wings outstretched, holding with his right hand a ribboned thyrsus like he is holding a spear, is shown on the back of a tiger that wears a necklace wreath of vines and grapes around its neck. They seem to ride within the boundaries of a landscape mosaic composition of plants, a beetle, and a kantharos-type cup. Is Dionysus depicted coming back from India, magnificently winged like a daemon? It would be nice if we were certain.
The mosaic in the House of Dionysus is one of the finest examples of Opus Vermiculatum. The tesserae used for carrying it out, measuring about one-millimeter square, were made of glass, faience, terracotta, and natural stones. Their small size made it easier for the mosaicist to produce a realistic figured scene, shading, known to the Greeks as skiagraphia, for three-dimensionality, and a sense of illusionism. The name and origin of the mosaicist are a mystery. The name and origin of the owners of the so-called 'House of Dionysus' in Delos is a mystery as well. Today, the House of Dionysus stands out from afar thanks to its huge marble columns that surround the courtyard where the Epiphany of Dionysus Mosaic, one of the most exquisite creations of the Hellenistic art of mosaic-making was placed, for all visitors, to admire.
For a PowerPoint on God Dionysus, please… Check HERE!