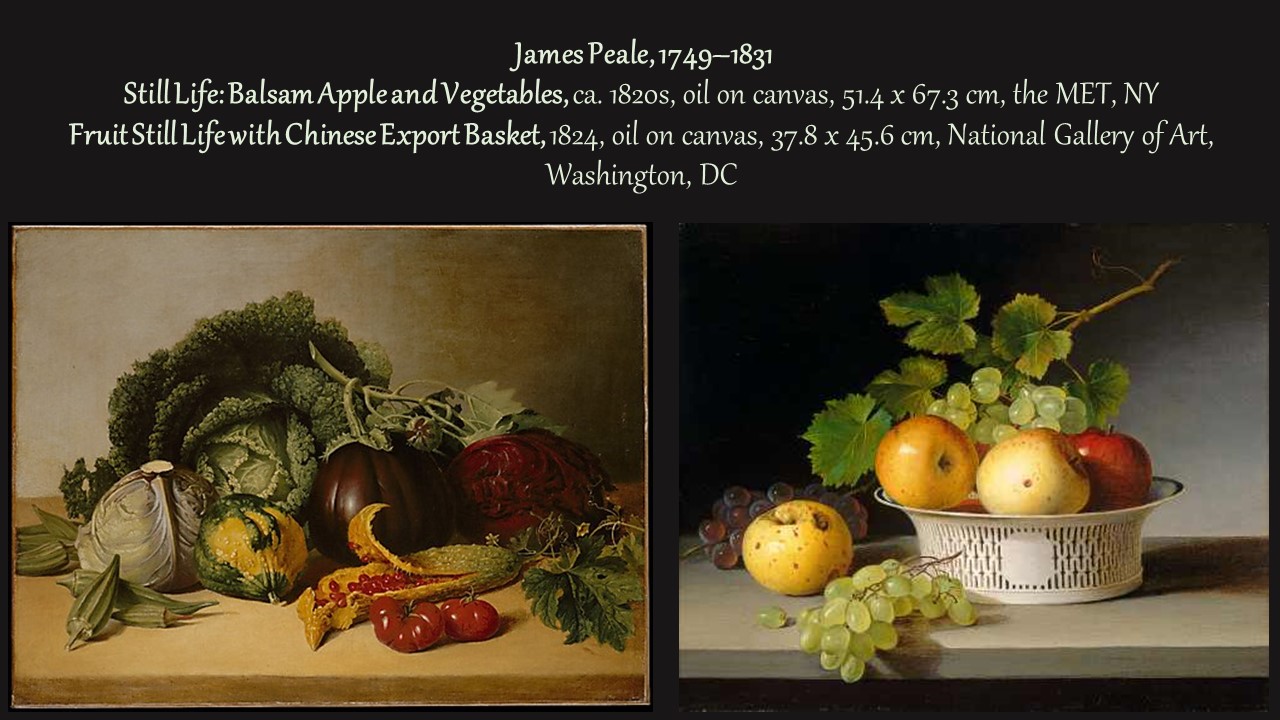 This is the case with the Peale family of Philadelphia and the extraordinary Still Life Paintings they created during the early 18th century.
Food for thought: Why is Still Life painting so popular during periods of national growth and prosperity?
James Peale, younger brother of portrait painter Charles Wilson Peale, is one of the best American miniaturists of the Federal Era, and a fine artist of Still Life painting. As a young man, he enlisted (1776) in the Continental Army and fought in the battles of Long Island, White Plains, Trenton, Brandywine, Germantown, Princeton, and Monmouth. Three years later, he resigned from his commission, and, in Philadelphia, he started a new career as an artist. James Peale is known for his large, oil portraits, his popularity, over 200, miniature portraits (watercolour on ivory) and his Still Life paintings. He was a popular and well-exhibited artist throughout his life. https://www.nga.gov/collection/artist-info.6676.html
Still Life Painting has been a popular genre since antiquity. To quote: "A still life (also known by its French title, nature morte) painting is a piece that features an arrangement of inanimate objects as its subject." From ancient Egypt to Greece, Rome, the Renaissance, Impressionism, Cubism to the Present, Still Life painting evolved reflecting social conditions, changed from realism to abstraction, and never ceased to surprise us with its popularity. https://mymodernmet.com/what-is-still-life-painting-definition/
Post-Revolution… Still Life is a RWAP (Research Writing Art Project) for my Grade 8 class on American Art. For student work… click HERE!