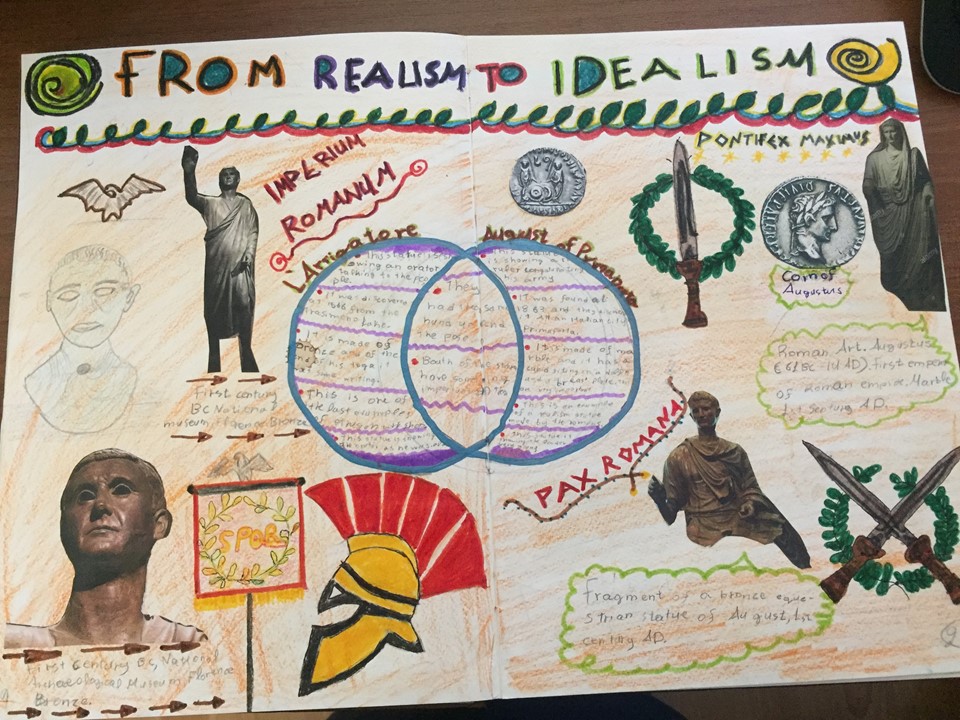 How two great Roman statues can be used to discuss the Roman Government. "Augustus of Primaporta VS Aulus Matellus" is a Project my spirited Grade 6 students enjoy doing for their Social Studies Roman Unit.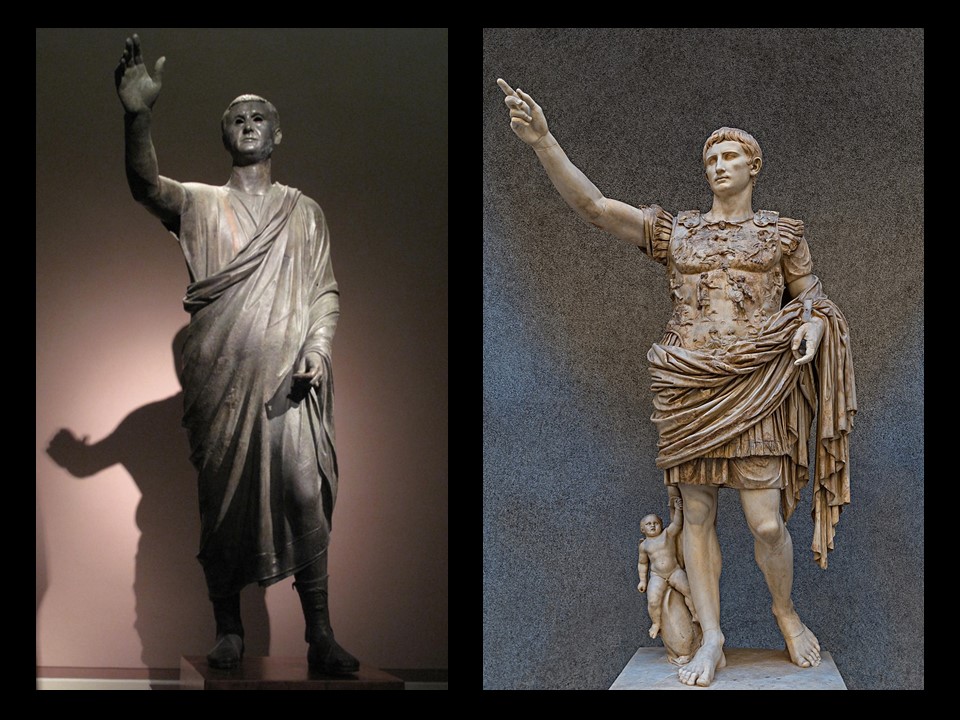 A lot of my Projects, I call them RWAP (Research Writing Art Project), ask students to focus on 4 parts: 1. Title 2. Provide colored copies of at least 2 artworks related to their Project, correctly identified. For the correct identification, I expect them to write the name of the artist (if known), the title of the work, date, medium, and current location, 3. Writing Assignment as required, 4. Art Assignment is open to student imagination and creativity.
For the Augustus vs Matellus Project students are asked to study their Social Studies Textbook Unit on Roman Government, and the following Khan Academy articles:
https://www.khanacademy.org/humanities/ancient-art-civilizations/etruscan/a/larringatore
https://www.khanacademy.org/humanities/ancient-art-civilizations/roman/early-empire/a/augustus-of-primaporta
Their Writing Assignment is to 1. Create a Ven Diagram comparing Matellus to Augustus. They are asked to use their RWAP Book and write in Bullet Points their Comments. 2. Write a paragraph presenting which of the two statues they prefer, explaining why by giving at least 3 reasons.
Their Art Assignment is to "study" the two statues and… Be imaginative! Be creative! Be original!
For a PP on student Work… Click HERE!
For Student Project Worksheet… Click HERE!