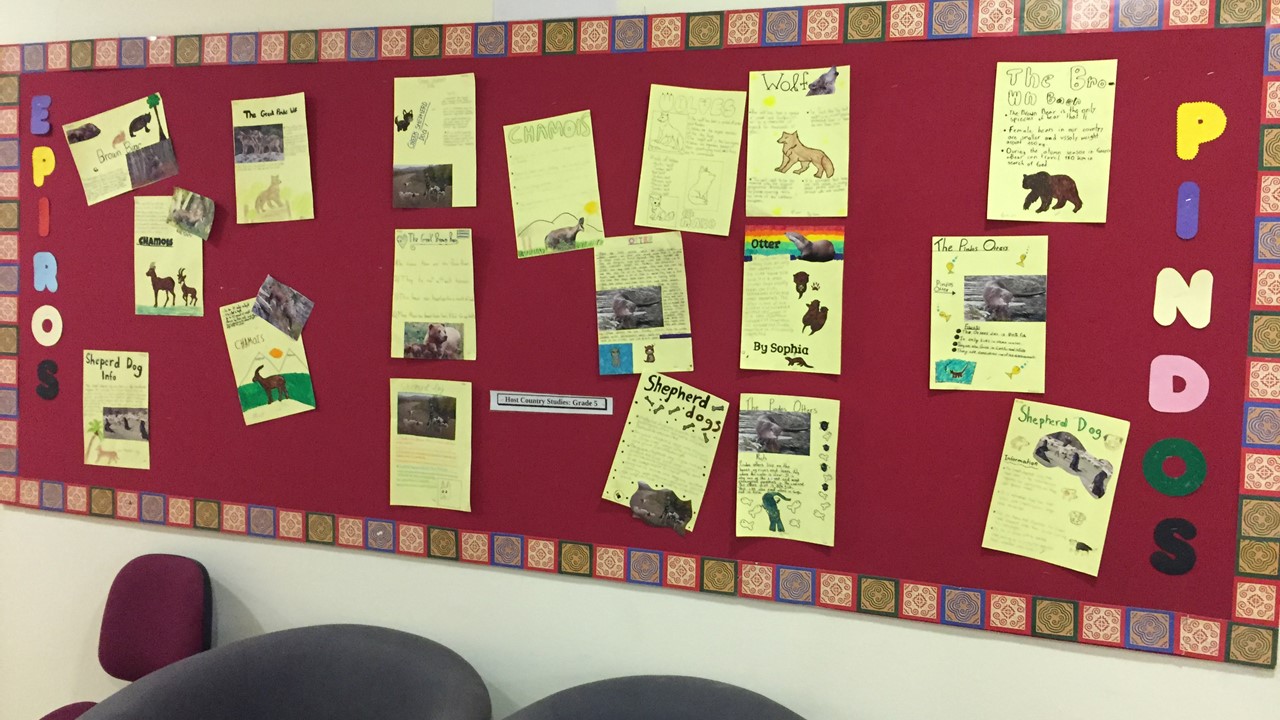 The end of the Academic year approaches fast and my wonderful Grade 5 students created an inspiring final Poster/Project on "Wildlife and the Pindos Mountain."
As the Grade 5 Host Country Studies teacher, I thoroughly enjoy exploring, along with my students, various aspects of Greek Cultural Geography! During the last 8 Lessons, we focused on the region of Epirus and its rich cultural heritage. We talked about the region's geography, history, art, culture, heritage, and mythology. The "Wildlife and the Pindos Mountain" Activity was the Unit's culminating student challenge. I believe they all passed with flying colors!!!
Enjoy PowerPoints and Student Activity. Bear in mind that it can easily be adapted for whichever Mountain, wherever in the world, you choose to explore!!
The following quote and site will introduce you to the Pindos Mountain National Park. "The park is, for the most part, a large wooded valley encircled by peaks, all over 2000 meters. Almost eighty species of birds live in the Pindos area, including the Imperial, golden, and short-toed eagles, the lanner falcons, the Egyptian vulture, and quite a few species of breeding woodpeckers. This is also one of the areas where bears, wolves, and wild cats are found, as well as red squirrels, wild boar, roe deer, beech martens, and otters (along the streams). A large variety of reptiles, amphibians, and insects complete the picture."
http://pindosnationalpark.gr/en/
ARCTUROS is a non-profit, non-governmental, environmental organization (NGO) founded in 1992, focusing on the protection of wildlife fauna and natural habitat, in Greece and abroad. The ARCTUROS site greatly helped students find information so as to finish their project. Explore their site… it's amazing, as amazing is the work they do!
"Wildlife and the Pindos Mountain" Activity
For a PowerPoint on Epirus and Pindos Mountain… Click HERE!
For Instructions on the Project… Click HERE!
For a PowerPoint on Student Work… Click HERE!
For a DRONE experience over Pindos Mountain and its famous Vickos Gorge… Click HERE!
Enjoy… and think creatively!