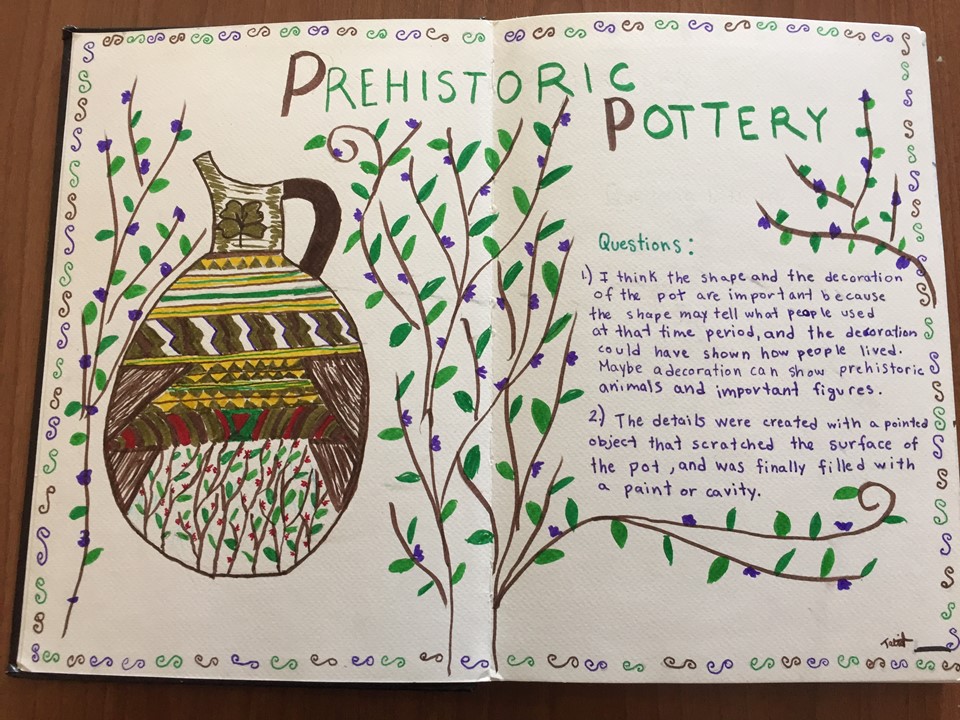 My Grade 6 Host Country Studies Class is on the History, Art and Culture of the city we live in, Thessaloniki, and our first RWAP (Research-Writing-Art-Project) is on the Prehistoric Pottery of Thessaloniki.
Archaeologists and Art Historians love Pottery! Even the smallest broken pieces, or sherds as they are called, indestructible as they have been for thousands of years, carry valuable information. They tell us how people lived, cooked, or stored their food, they show us ways of decoration and artistic expression. Pottery helps specialists date a site or relate an archaeological site to specific communities and groups of people. In other words, Pottery, humble as it might be, is of great value!
For information on the Stone Age and Greece in particular, go to http://www.thehistoryofancientgreece.com/2016/04/003-stone-age-greece.html
Prehistoric Pottery of Thessaloniki is a Topic and a Project that can be adapted for any Pottery period you explore in your class!
The Project should cover at least 2 pages in the student RWAP Sketchbook. RWAP stands for RESEARCH-WRITING-ART-PROJECT. I usually ask my students to buy an A4 Sketchbook and all RWAP Projects are done there. An alternative option is to use an A3 sized poster paper.
Each RWAP should include 4 parts: a. Title, b. Coloured or B/W copies of at least 2 artworks related to the topic of the Project, correctly identified, c. Writing, d. Art
For the Prehistoric Pottery of Thessaloniki Project, students are asked to:
a. Title: Think and then apply a representative Title for their Project
b. Research: Find photos of at least 2 Greek Prehistoric Potteries, photocopy them, and use them in their RWAP Sketchbook, correctly identified.
c. Writing: Answer the following questions: 1. Which is more important, the shape of the vase or the decoration? Why do you think so? 2. How were the details of the vases created: with paint or by some other means? Look closely and try to identify patterns in the decoration.
d. Art: Become a prehistoric pottery maker! There is so much to get you inspired!!! BE CREATIVE!
The Archaeological Museum of Thessaloniki site is quite informative https://www.amth.gr/en/exhibitions/permanent-exhibitions/prehistoric-macedonia
For student RWAP Sketchbooks… Click HERE!