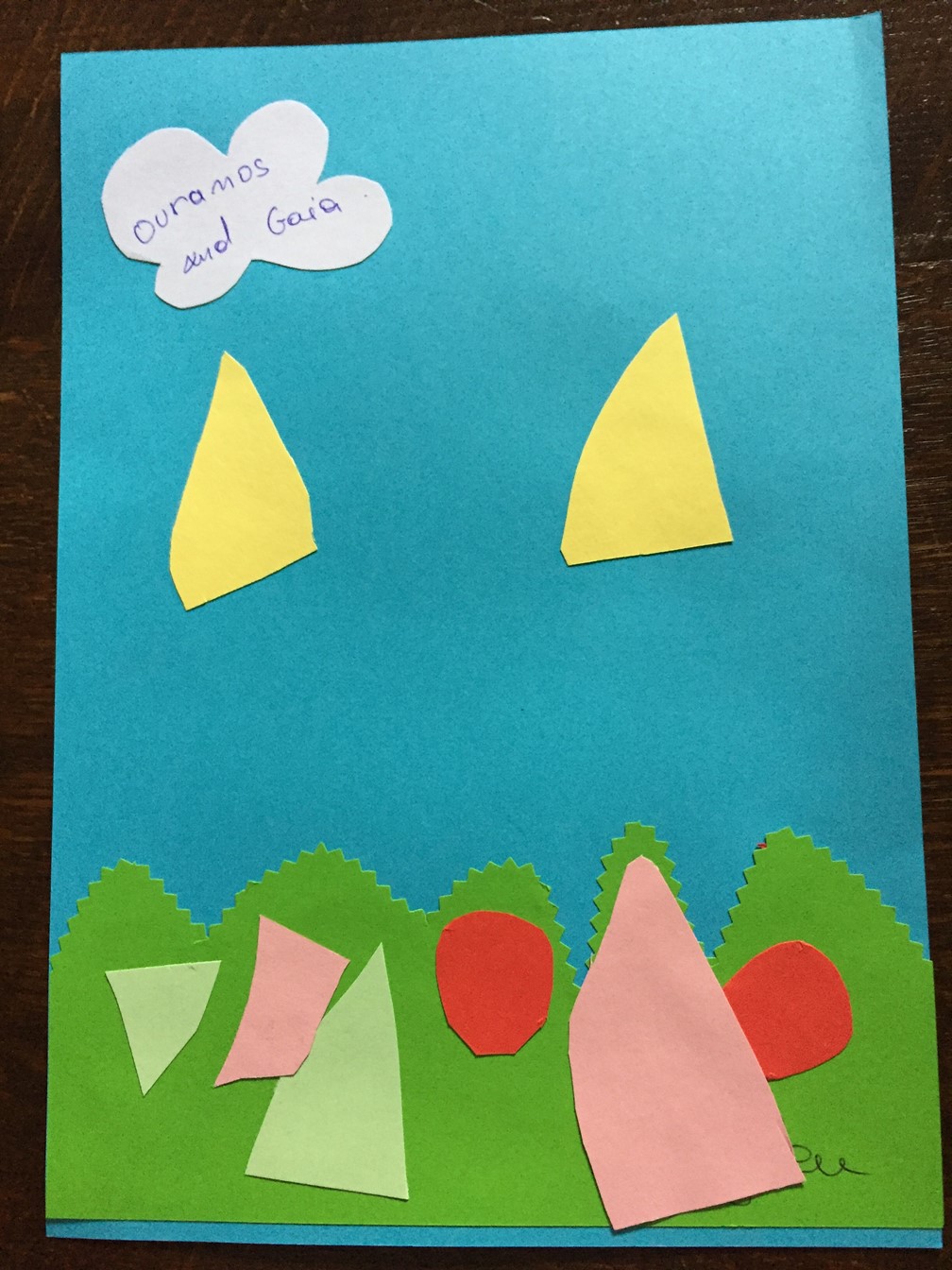 My Kindergarten Mythology Class started with the Myth of Ouranos and Gaia.
Created thousands of years ago, Greek Myths tell us epic stories, adventures of demigods, heroes, and monsters, tales of love, loyalty, betrayal, friendship, bravery… Greek Myths show that the gods, very much like ordinary humans, men and women alike, can be right or wrong, fail or succeed, love or be jealous. Greek Myths and the extraordinary deeds of their protagonists are to be found on everything, from ancient Greek pottery to temple decoration to stone statues, paintings, music, and poetry! Greek Myths offer my Kindergarten students a glimpse into the lives of the Ancient Greek people, their culture and art.
Lesson Plan Steps
My Classroom Lesson always starts with a warm welcome, a short sentence on what the Lesson will be about… "Imagine two powerful gods, one was Gaia/Earth, our planet, the other was Ouranos, the Sky above us… "and continues with the Myth.
Here are some interesting sites on Ouranos and Gaia: https://www.theoi.com/Protogenos/Ouranos.html and https://www.theoi.com/Protogenos/Gaia.html
My students love our next Activity… We go to the schoolyard, we lie down and "feel the earth". Then we "look up and try to reach the sky".
Finally, back in class, students are asked to do an Art Activity with different colored papers. Blue represents the sky, green the earth, yellow the sun and the stars, pink, red and lighter green, the plants and the flowers.
For student Artwork, please… Click HERE!