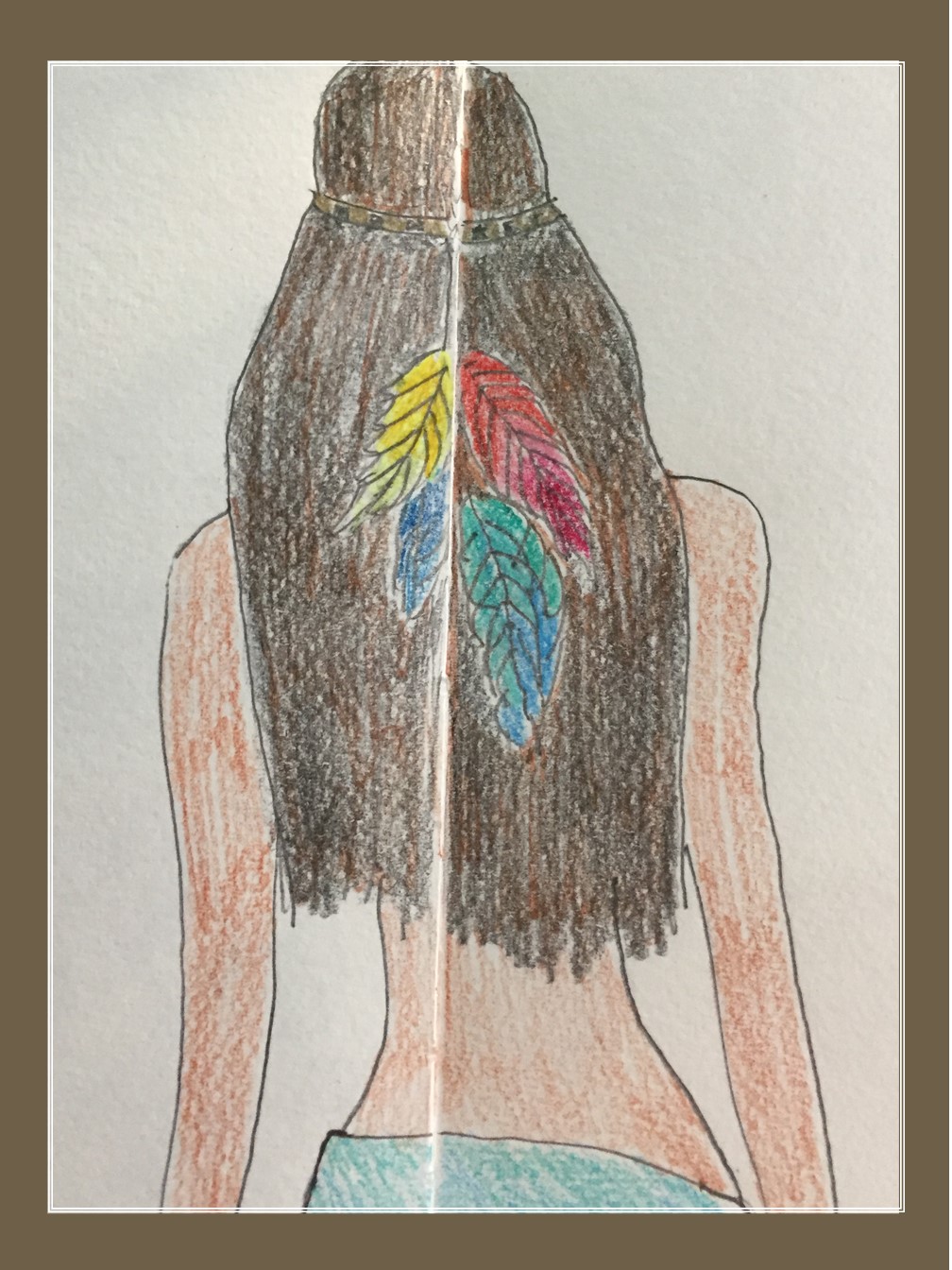 The New World is an interesting Movie to start our American Art Journey in an entertaining, yet educational, way! "This cinematic masterpiece illustrates the adventures of explorer John Smith as he establishes the Jamestown Settlement in 1607. Smith and Native American princess Pocahontas discover their worlds are different yet their hearts beat the same for each other, while English settlers and Native Americans come to blows." https://www.owlteacher.com/teach-with-movies-page-6.html
Jamestown Settlement Activity
We followed 3 steps for this Project: 1. We first saw the movie, The New World, https://en.wikipedia.org/wiki/The_New_World_(2005_film). 2. Then, students were asked to do some research, find and write down 10 Facts of Jamestown Settlement. 3. Finally, RWAP time! (RWAP stands for Research-Writing-Art-Project)
This Project covers at least 2 pages of the student RWAP Sketchbook or an A3 size Poster.
RWAP Instructions: A. Research – Coloured or B/W Photocopies of Artworks related to or inspired by Jamestown Settlement. Go to Google – Jamestown Colony – Pictures. Do not forget that correct identification for each picture is needed. B. Research – Writing – 6 Facts about Jamestown Settlement. Students already have 10 Facts from Step 2 of the Project. Review Facts, choose 6 of them, the BEST! and use them in their RWAP Sketchbook. Students are asked to not COPY/PASTE!!! and to write down BIBLIOGRAPHY! C. Art Activity and Project Title – There is so much on the Internet to get students inspired!!! BE CREATIVE! Do not forget a nice, artistic TITLE for the Project!!!
For examples of student RWAP… Click HERE!