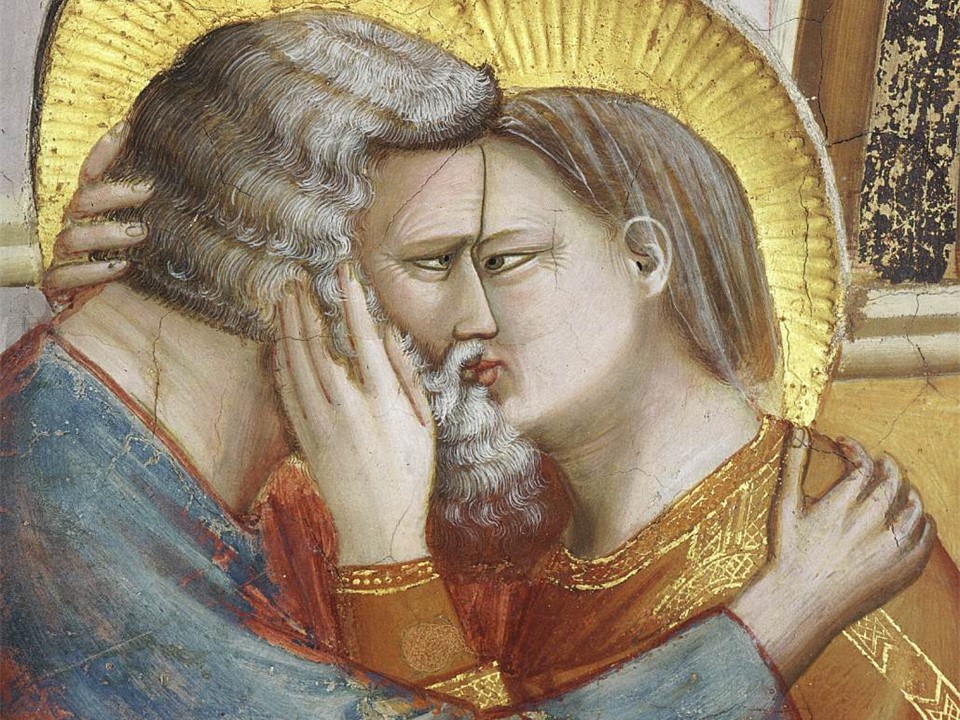 Giotto once said… "Take pleasure in your dreams; relish your principles and drape your purest feelings on the heart of a precious lover." Teaching with Giotto di Bondone is a set of student activities and worksheets inspired by the great Italian artist I so much admire. I visited the Arena Chapel, the Basilica of Saint Francis of Assisi and sites in Florence where Giotto left his mark, several times so far, and my hope is that I will be fortunate to visit them again. Every time I came face to face with his work I felt I saw, like Matisse said, "the summit of my desires…" http://www.giotto-di-bondone.com/quotes/ and https://www.theartstory.org/artist/giotto/life-and-legacy/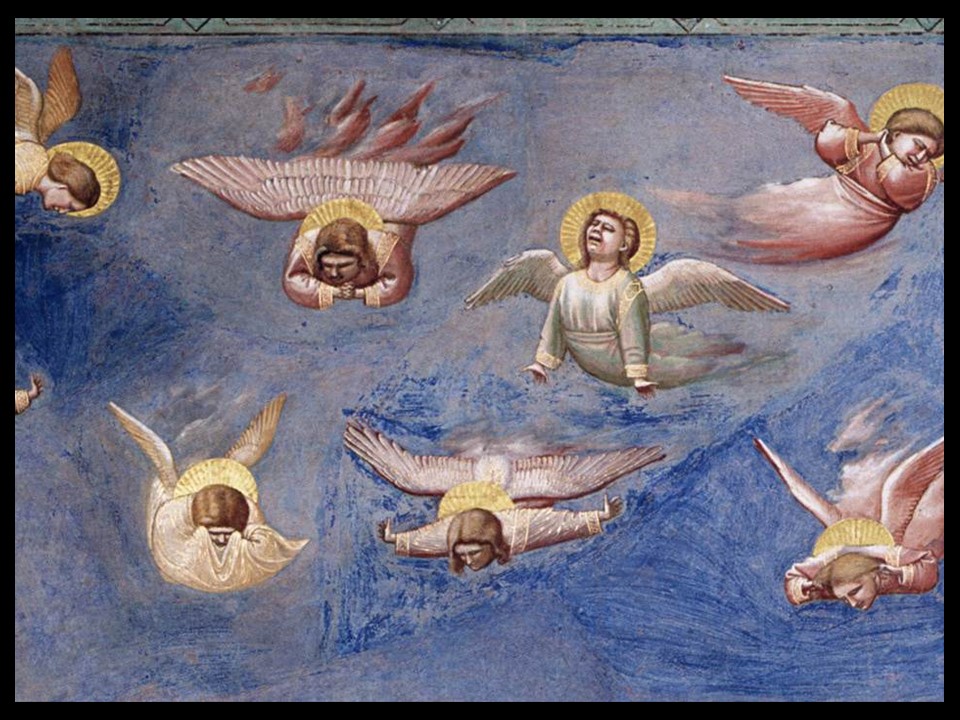 When the time comes for me to introduce my students to Giotto's oeuvre I start with Quotes on Giotto di Bondone by famous artists and writers.
Dante Alighieri, in his Divine Comedy (Canto XI, lines 91–95), compares teacher to student, Cimabue to Giotto and writes… "O empty glorying in human power! / How short a day the crown remains in leaf, / If it's not followed by a duller age! / In painting it was Cimabue's belief / He held the field; now Giotto's got the cry / And Cimabue's fame is dim…" https://blogs.getty.edu/iris/everyones-talking-about-giotto/
Boccaccio, for example, placed Giotto on the same level as Apelles, the most famous of the Greek painters and described him as "one of the lights of Florentine glory." Most important of all, Boccaccio wrote that Giotto "[…] had a genius of such excellence, that nothing gives nature, mother of all things and operator with the continuous turning of the skies, that he, with style and with pen or brush, did not paint so similar to that, which is not similar, indeed more quickly it seemed, so much so that many times in the things he did it is found that the visual sense of men took error in it, believing it to be true that it was painted. […] " http://www.rose.uzh.ch/static/decameron/seminario/VI_05/intratestgiotto.htm
Cennino d'Andrea Cennini (c. 1360-1427) author of Il libro dell'arte, a treatise on artistic production of the late Medieval and early Renaissance period, writes that Giotto "translated the art of painting from Greek to Latin." https://blogs.getty.edu/iris/everyones-talking-about-giotto/
Finally, I present my students with a 1952 quote by no other than Pablo Picasso "But when I am alone, I do not have the effrontery to consider myself an artist at all, not in the grand old meaning of the word: Giotto, Titian, Rembrandt, Goya were great painters. I am only a public clown-a mountebank. I have understood my time and have exploited the imbecility, the vanity, the greed of my contemporaries. It is a bitter confession, this confession of mine, more painful than it may seem. But at least and at last it does have the merit of being honest." http://babailov.homestead.com/PicassoConf.html
Teaching with Giotto di Bondone Activities…
For a list of "Internet" Lesson Plans, References and Student Activities "teachercurator" put together, please… Click HERE!
For my PowerPoint on Giotto di Bondone, please… Click HERE!
For the 3 Madonnas RWAP (Research-Writing-Art-Project) and PowerPoint, please… Click HERE! and HERE!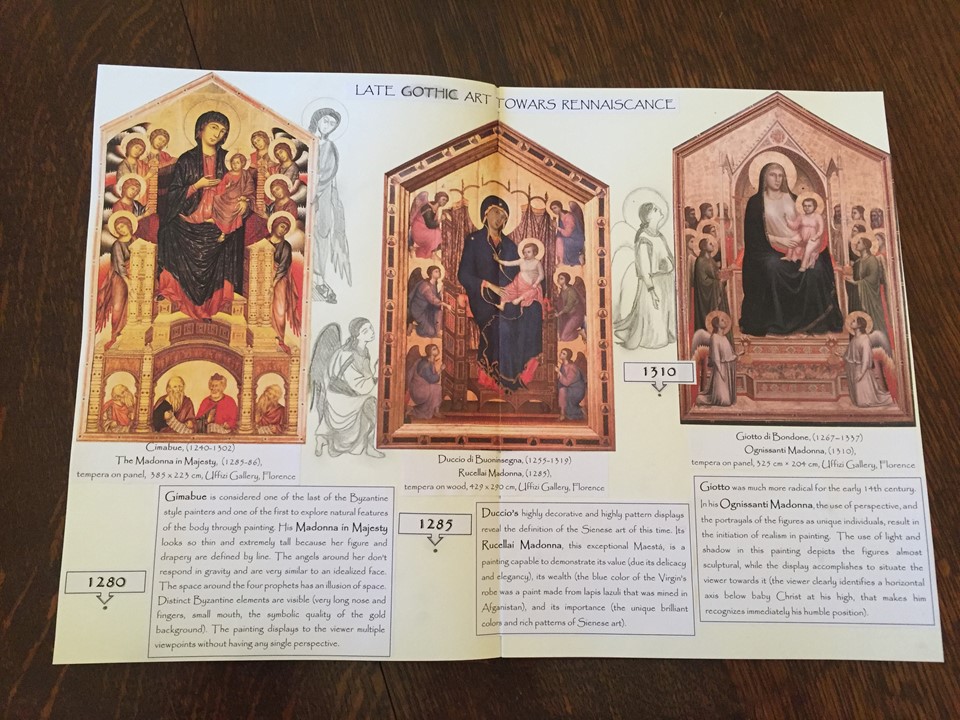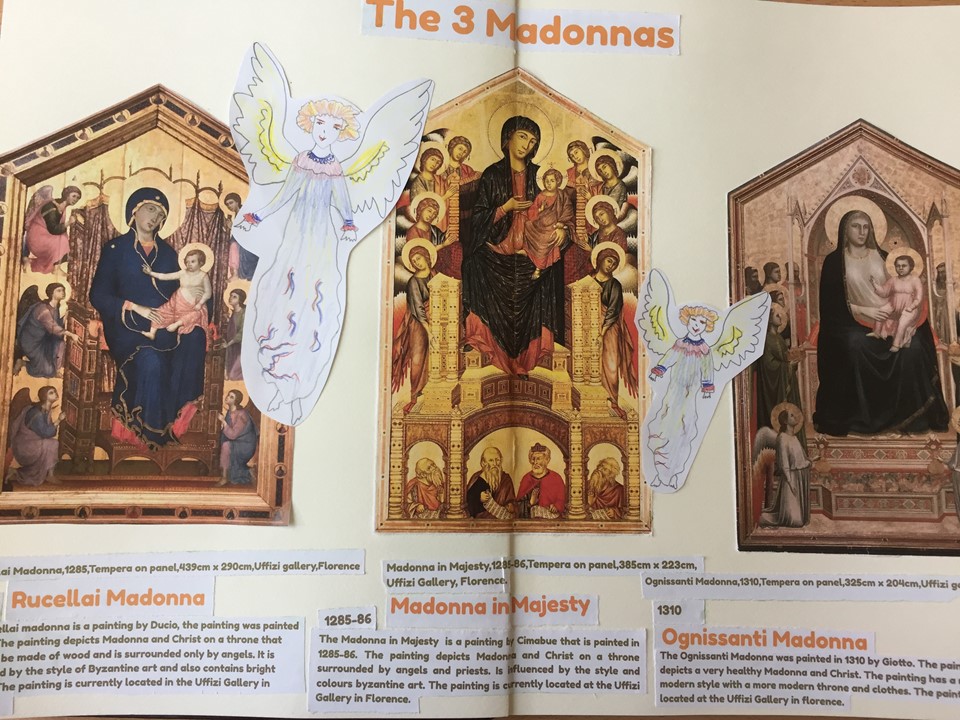 For Giotto's Angels RWAP (Research-Writing-Art-Project) and a PowerPoint with student work, please… Click HERE! and HERE!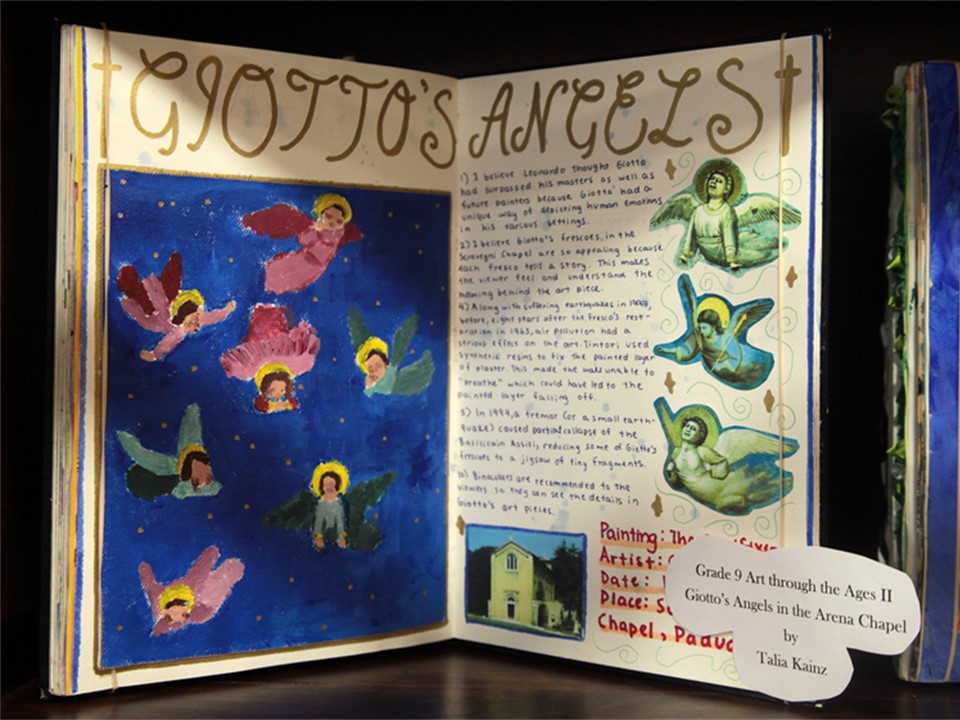 For a Word Search Activity, please… Click HERE!
For a WAC (Write Across the Ciciculum) Activity, titled "Giotto's Musicians through Cinquain Poetry", please… Click HERE!
I hope, Teaching with Giotto di Bondone will prove easy and helpful. Do you think it justifies my BLOG name as teachercurator?