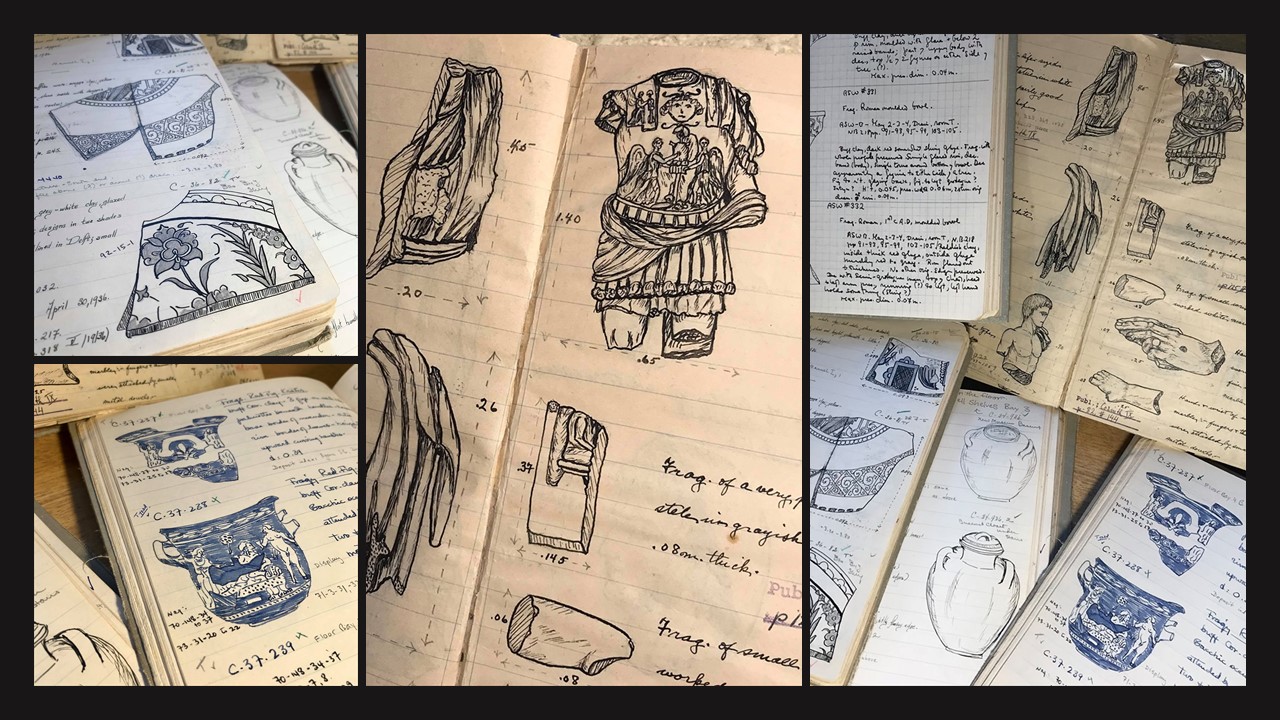 Call me old and old fashion… but I so much admire the painstaking effort, quality of craftsmanship and aesthetics of the "Vintage" Archaeological Excavation Records, of projects undertaken or supported by the American School of Classical Studies at Athens. Little gems… and future "works of art." The pages in the top picture are from records of excavations that took place in ancient Corinth.
Some interesting sites to explore: https://www.ascsa.edu.gr/research/personal-papers-and-archives/excavation-records?fbclid=IwAR19KtywTfGp11l4-BGCzHI-ZeZjHfxLrXY1m815foTMBFJjuPlsUAaGdIA and https://www.lifo.gr/articles/archaeology_articles/251926/selides-apo-ta-imerologia-ton-amerikanon-arxaiologon-poy-eskapsan-stin-korintho?fbclid=IwAR0-2mUehuUQV4hxkmD2C_lThSsCFq7uA5LAh9jUPWkLL3gKeBYfNWoFIi0 in Greek, but with lovely photos.
One of my favorite places in Greece, "The oldest and largest U.S. overseas research center, the American School of Classical Studies at Athens (ASCSA) provides graduate students and scholars from affiliated North American colleges and universities a base for the advanced study of all aspects of Greek culture, from antiquity to the present day. " It is worth exploring their site https://www.ascsa.edu.gr/
For an Archaeological Excavation Records PowerPoint, please… Check HERE!
The Archaeological Excavation Records from ASCSA inspired me to work on a student project for my Grade 6 Host Country Studies class on the Archaeological Museum of Thessaloniki. The idea is to create a classroom record of Museum Antiquities with correct identification, description and drawings. I am still working on it… please stay tuned!