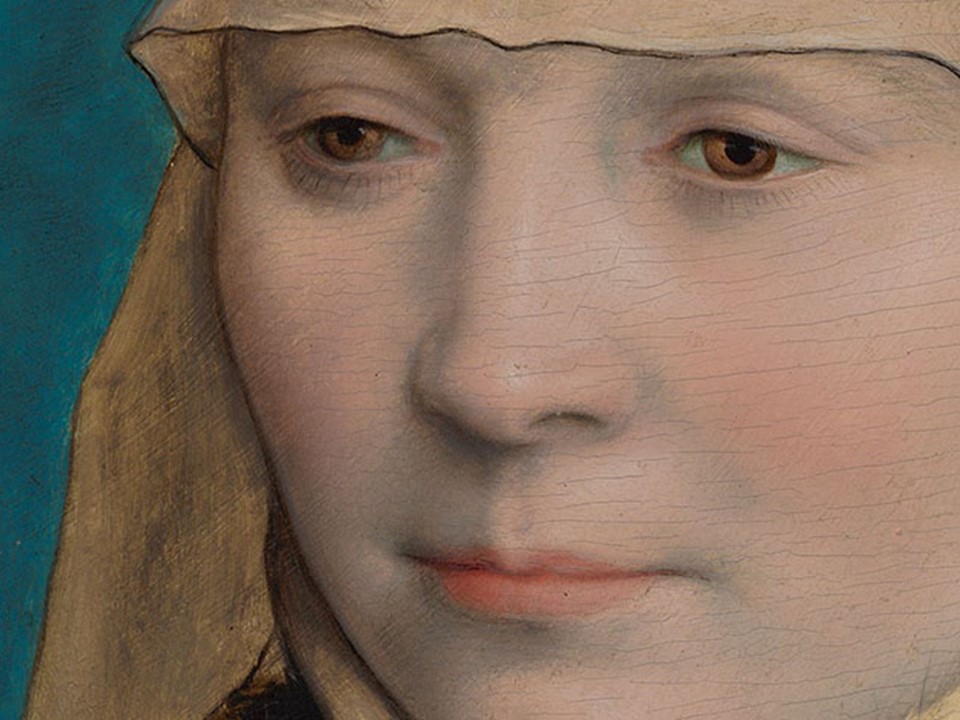 "A visit to a museum is a search for beauty, truth, and meaning in our lives. Go to museums as often as you can" wrote Maira Kalman and she couldn't be more right. Go to the Mauritshuis in the Hague, stand in front of the Portrait of a Woman from Southern Germany and quietly wait for the experience to envelop you!
Back in 2006, I visited the Mauritshuis in the Hague for the first time, and I will never forget the Experience. It is the kind of Museum I particularly enjoy and love… small, intimate and colourful!    https://www.mauritshuis.nl/en/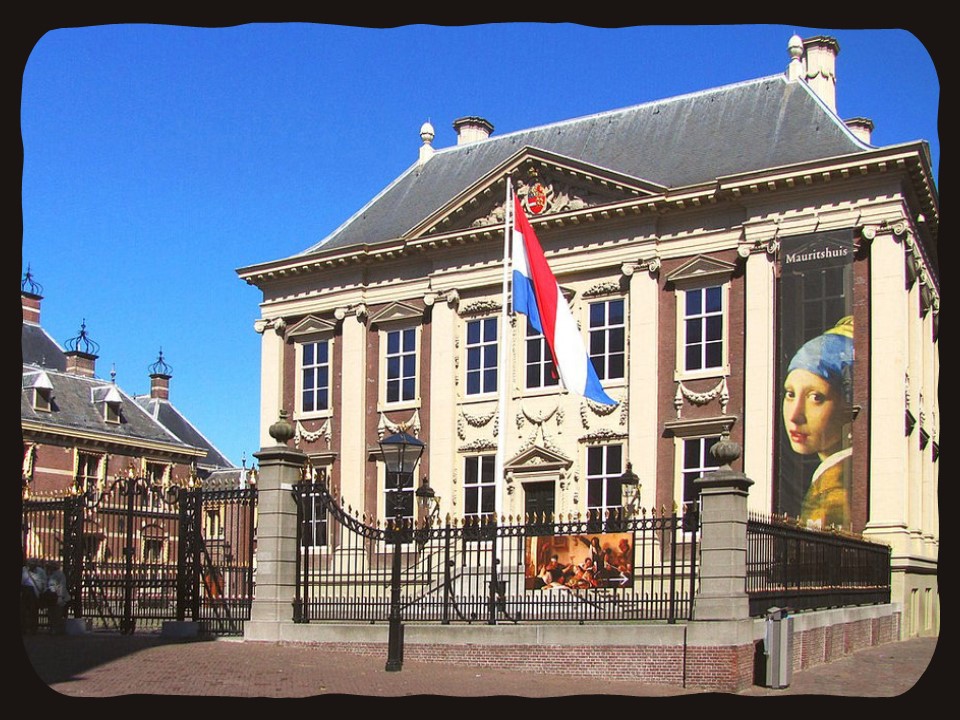 Designed as a private house for Johan Maurits of Nassau, Count (from 1664), Prince of Nassau-Siegen, Grand Master of the Order of Saint John (Bailiwick of Brandenburg) and governor of Dutch Brazil, the Mauritshuis is palatial in both, inspiration and essence. The Prince of Nassau-Siegen hired the finest architects of the time in The Netherlands, Jacob van Campen and his assistant Pieter Post, to design and materialize his dream residence. Johan Maurits, however, was not in a harry! As governor of the Dutch Brazil and one of Holland's preeminent military leaders, he travelled extensively, while his architects were busy building important architectural works to establish their name. So, the Mauritshuis started in 1636 and finished in 1641. The Prince lived in the house for only three years, from 1644 to 1647, after which he moved to Germany for yet another important post, to become stadtholder of Kleef.
Mauritshuis is often referred to as Sugar Palace, but this is not a reference to the light-coloured natural stones used for building its façade. Johan Maurits earned a lot of money in Brazil trading in sugar cane, and Mauritshuis was made possible thanks to cane sugar and to the efforts of enslaved men and women from Africa. Sugar Palace is just one reminder of European colonialism and exploitation! https://www.mauritshuis.nl/en/discover/mauritshuis/history-of-the-building/
Today, the building Johan Maurits of Nassau commissioned is one of the finest examples of Classicist Dutch Architecture in The Netherlands and the Home of a Great Collection of Dutch Masterpieces. Mauritshuis is the home of Vermeer's Girl with a Pearl Earring or the astounding View of Delft,  Rembrandt's Anatomy Lesson of Dr Nicolaes Tulp or his 1669 Self-Portrait, Carel Fabritius' Goldfinch of 1654, Paulus Potter's Bull of 1647, and The Garden of Eden with the Fall of Man of 1615 by two famous Flemish masters: Rubens and Brueghel.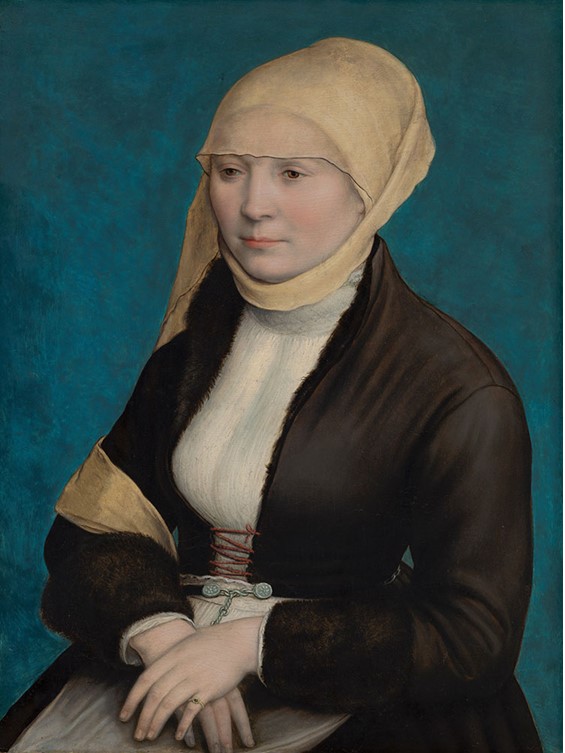 Today, I would like to stand in front of a Renaissance Painting I find alluring… the Portrait of a Woman from Southern Germany of 1520-25, formerly attributed to Hans Holbein the Younger. Her face is so striking, standing out well against a rather cool, blue background… beautiful but stark, pale, yet bright, clear and strong. She wears a finely pleated collared blouse, a fur-lined jacket fastened with a red cord and a rather old-fashioned cap and veil, like those worn by townswomen in Southern Germany. Whoever painted this magnificent Portrait, the Woman from Southern Germany, young and demure, greets us with her hands clasped, her eyes modestly cast down, and a faint smile to brighten her whole face! She is grand! https://www.mauritshuis.nl/en/explore/the-collection/artworks/portrait-of-a-woman-from-southern-germany-275/detailgegevens/
For a PowerPoint on more Renaissance Paintings in the Mauritshuis Museum, please… click HERE!