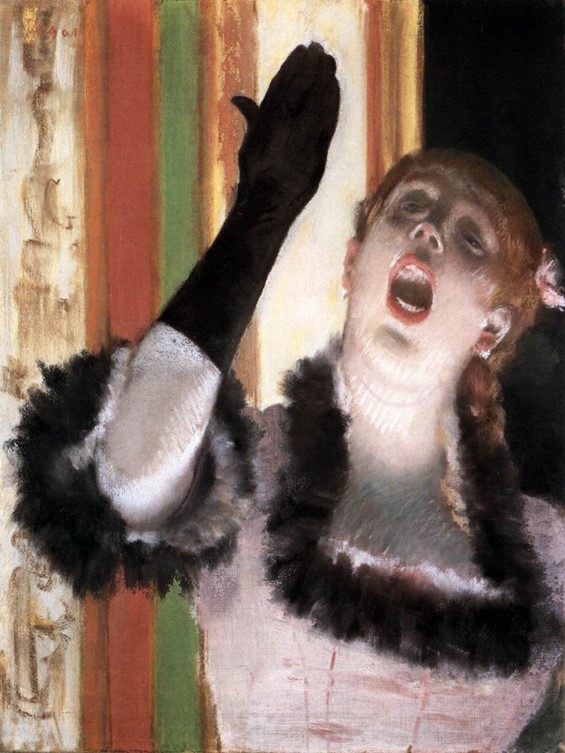 "Art is not what you see, but what you make others see," Edgar Degas once said. What do we really see in his pastel painting of a Singer with a Glove?
"What a creature he was, that Degas!" Renoir said about him, and he was right! A reluctant Impressionist, the offspring of a wealthy family with Creole ties, Edgar Degas studied in the École des Beaux-Arts in Paris and then in July 1856, he travelled to Italy, where he would remain for the next three years drawing and painting numerous copies of works by the great masters of the Renaissance. However, Degas's Italian art studies were not conventional. He learnt the secrets of each painter's art by focusing his attention to a particular detail that had caught his attention, a secondary figure in a large composition, or a minor portrait in a master's painting.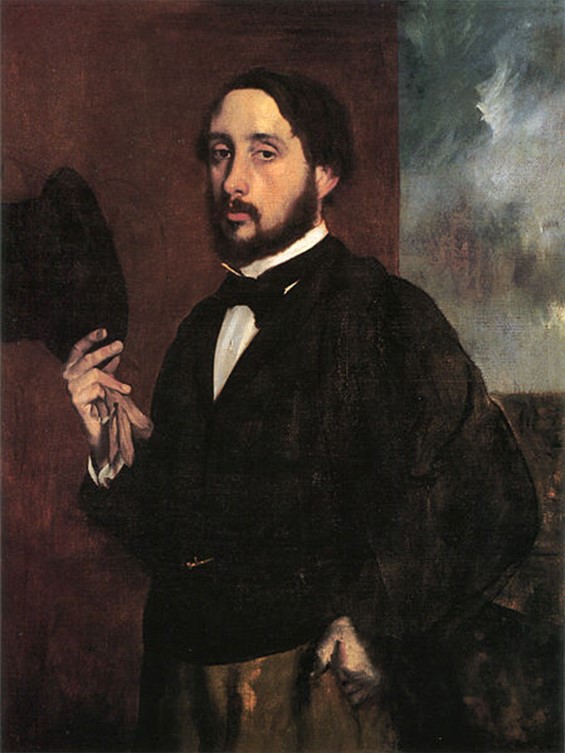 Upon his return to France in 1859, and for the next thirteen years, Degas kept busy exhibiting, annually, at the Salon (1865-1870) drawing attention with his historic paintings, defending Paris as an enlisted member of the National Guard, during the Franco-Prussian War of 1870, and travelling extensively visiting friends in France or spending a year visiting family in New Orleans (1972). In 1873 Degas was back in Paris, facing the death of his father and financial ruin due to enormous business debts amassed by his brother René. He sold his house and Art Collection to preserve his family's reputation, and started fresh, producing much of his greatest work, joining a group of young artists who were soon to be known as the Impressionists.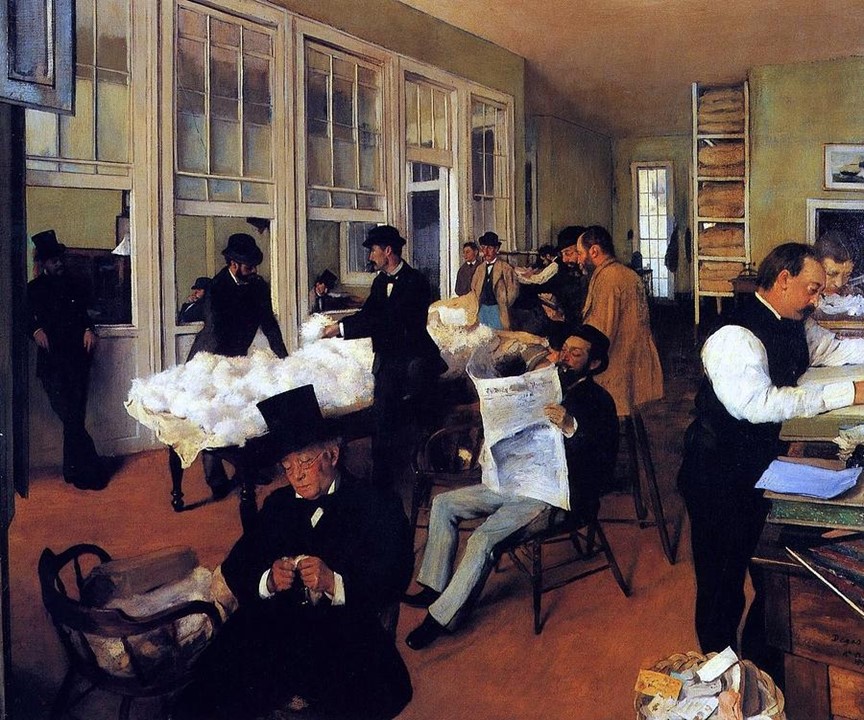 Degas participated in seven of the Impressionist Exhibitions (1874-1886) taking a leading role in their organization and final disbanding in 1886. Deeply conservative in his social views, Degas disliked the term "Impressionism" that was popularly attached to the group as much as he disliked and mocked painting "en plein air" like Monet and others did, writing "You know what I think of people who work out in the open. If I were the government I would have a special brigade of gendarmes to keep an eye on artists who paint landscapes from nature. Oh, I don't mean to kill anyone; just a little dose of bird-shot now and then as a warning."
He was very much, however, an Impressionist in painting the reality of the Parisian world around him with a strong sense of immediacy, using blazing and luminous colours, the force of light, and off-centre compositions. By the late 1860s women became Degas's source of inspiration, and conforming to contemporary ideas, Degas painted hard-working women like milliners and laundresses, but women entertainers as well, like Ballet Dancers and Singers.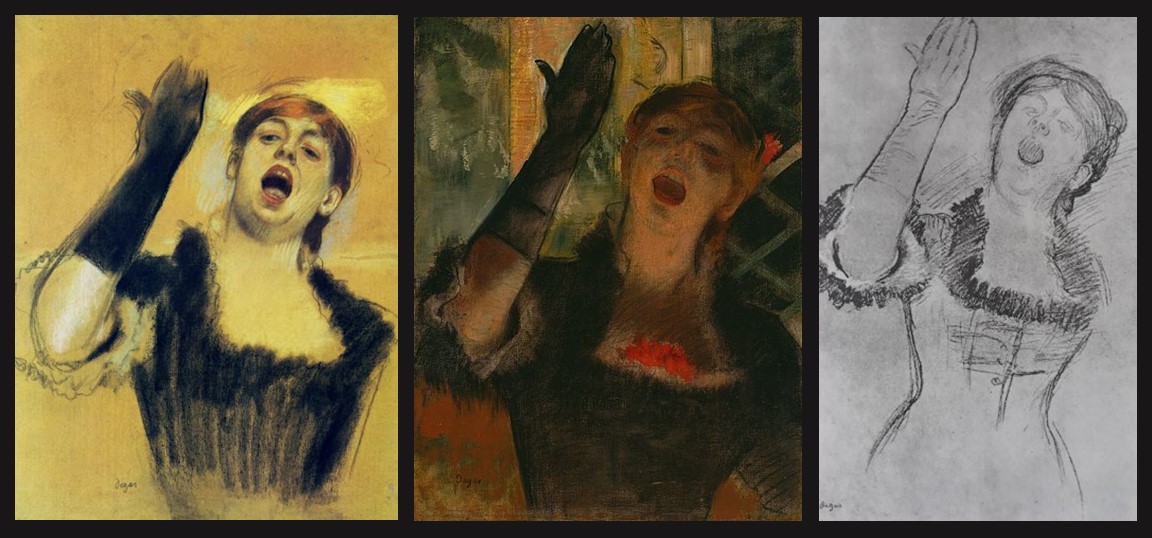 The Singer with a Glove is one such painting. Using the harsh artificial light needed to illuminate the stage of the famous Parisian Café Chantant, maybe his favourite Café des Ambassadeurs, Degas presents the singer as she holds an operatic note holding her gloved hand up to stress her effort! He uses harsh light and strong colours… shades of orange, washes of pink and green, stark black and pure white. Degas uses light and colours to dominate his composition and create… drama needed to stress new values for France's newly established Third Republic!
Bibliography on Degas is extensive and interesting. For easy access to Internet short articles on the painting in focus, please go to https://www.harvardartmuseums.org/art/228652 and https://fashionhistory.fitnyc.edu/1884-degas-singer-in-green/ and https://en.wikipedia.org/wiki/Edgar_Degas#cite_note-26
For a student Activity on the painting of the Harvard Art Museums Singer with a Glove by Edgar Degas, please… click HERE!