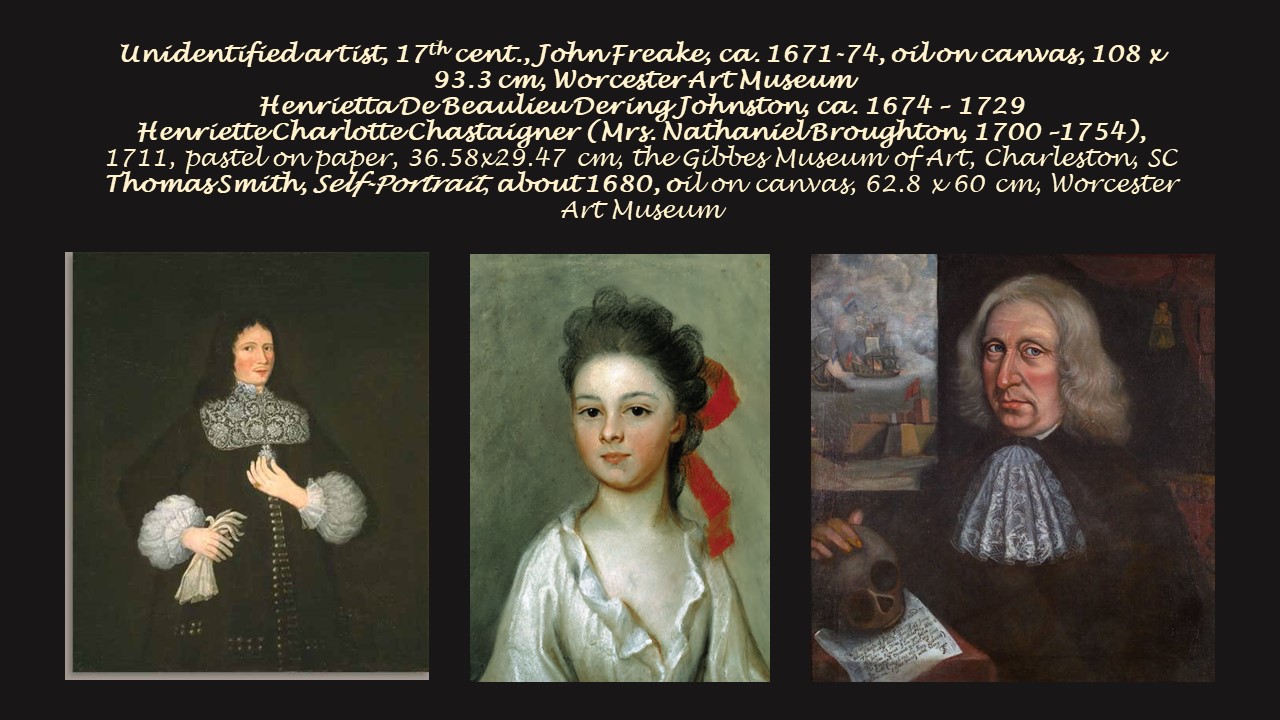 So, we take a Selfie and post it on Instagram, or the school photographer comes along and takes our photo for the Yearbook. Have you thought about why or how it is done? How did people immortalize themselves before photography was invented in the mid-1800s? Can you guess the reasons behind historical portraits or contemporary snapshots? Do you want to explore, research or investigate American Colonial Portraits?
Are funny faces part of your repertoire when someone takes your photograph? For hundreds of years, it was rare to see facial expressions like frowning, laughing, or smiling in portraits. People were expected to look dignified and composed. Any facial expression was thought of as unpleasant or even ugly. Expressive eyes were more important than smiling mouths! Were all the portraits solemn and austere?
Portraits have been a popular subject among artists and patrons throughout the ages. From ancient Egyptian renderings on Tomb walls at Saqqara, in Egypt, to Rembrandt's Self-Portraits and the abstracted works of Pablo Picasso, artists have depicted all kinds of portraits and in a wide variety of ways.
"American Colonial Portraits" Activities
Activities in this presentation were created for my Grade 8 American Art class, but can be adapted and used for any Class or Unit on Portraiture. Students, individually or with partners, will explore and then express their own views on Portraiture by creating original work of writing or art.
For my PowerPoint … Click HERE!
Individual Student Activity 1:
This is a Writing Across the Curriculum Activity on Adjectives. Students are asked to INVESTIGATE the meaning of each adjective in the provided Worksheet, by Clicking HERE!
Students' GOAL is to find, for each Letter, the most descriptive Adjective for the word PORTRAIT and what it represents. They are asked to WRITE the adjectives of their choice, next to the corresponding Letter on the provided Worksheet. In conclusion, students are further asked to WRITE explanatory sentences with the adjectives of their choice.
Student Activity … with a Partner 1:
Students are asked to work with a partner and prepare A POEM FOR TWO VOICES by… Clicking HERE!
Working in pairs, pretending to be Mr. John Freake and Mrs. Elizabeth Freake, students are asked to complete the phrases in the Template. For the "we" statements, students should find a word that describes the feelings/thoughts/wants/wills of both of them. Look at the painting for inspiration. A POEM FOR TWO VOICES is meant to be read aloud. So, rehearse with your partner for an incredible presentation. Each partner will read/recite their "I" parts individually and together, they will read/recite the "WE" parts. This is a wonderful activity for Upper Elementary and Middle School students.
Info on American Colonial Portraits and A Poem for Two Voices
http://americanexperience.si.edu/wp-content/uploads/2013/11/The-Role-of-Portraits-in-Colonial-America.pdf
https://www.poetryinvoice.com/teachers/lesson-plans/poetry-two-voices-reading-writing-and-performing