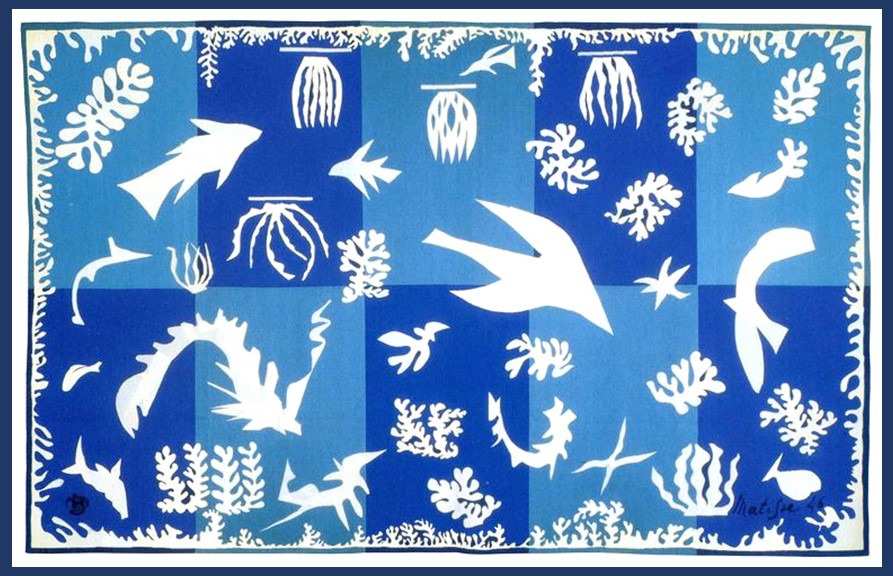 Henri Matisse once said… "There is no interruption between my older paintings and my Cut-Outs. Just that with an increasing sense of the absolute, and more abstraction, I have achieved a form that is simplified to its essence." My students love Matisse Cut-Outs!
It all started back in the late 1940s when scissors assisted Matisse in turning almost exclusively to cut paper as his primary creative medium and thus… initiate his unique and famous Cut-Outs. There is something magical about Matisse's Cut-Outs… they offer us such pure, candid, unreserved joy, our life, just by looking at them, becomes gratifying and amusing!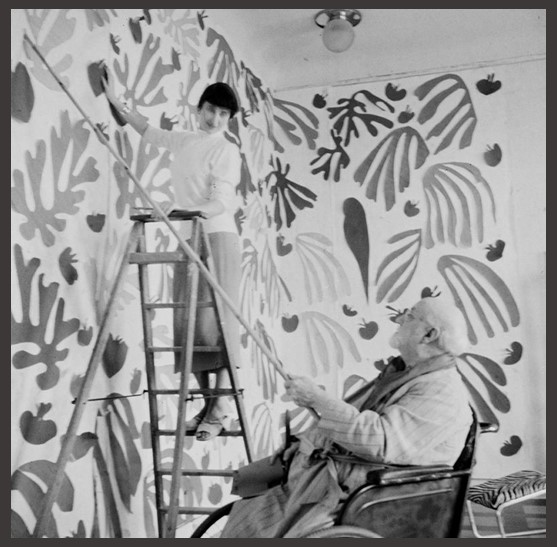 "Matisse would cut painted sheets into forms of varying shapes and sizes—from the vegetal to the abstract—which he then arranged into lively compositions, striking for their play with colour and contrast, their exploitation of decorative strategies, and their economy of means. Initially, these compositions were of modest size but, over time, their scale grew along with Matisse's ambitions for them, expanding into a mural or room-size works. A brilliant final chapter in Matisse's long career, the cut-outs reflect both a renewed commitment to form and colour and an inventiveness directed to the status of the work of art, whether as a unique object, environment, ornament, or a hybrid of all of these." https://www.moma.org/calendar/exhibitions/1429?locale=en

Matisse is a favourite artist among my students and I always enjoy teaching a Unit on his life achievements, culminating with his amazing Cut-Outs! Whether I teach Grade 1 Mythology, Grade 4 Cultural Geography, or High School Art History, Matisse's Cut-Outs are always there to enrich my curriculum in the most remarkable way. Getting a taste of their fascinating stories, my students "read" them, in ways, appropriate to their level, they are always 100% engaged … and my teaching gets to be more than gratifying!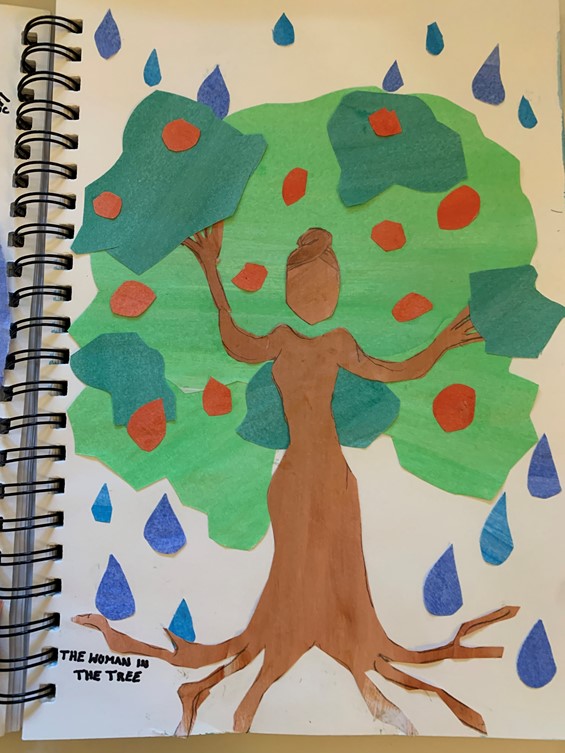 Matisse Cut-Outs Lesson Plan
Essential Questions: What conditions, attitudes, and behaviours encouraged Matisse to take creative risks?
Goals: Facilitate students to understand and connect Matisse's use of Colour from Fauvism to the Cut-Outs.
Enduring Understanding: Henri Matisse was a French painter in the early 20th century, known as one of the founders of Fauvism, an art movement that is identified with the emotional and bold use of colour, and the creator of the Cut-Outs technique.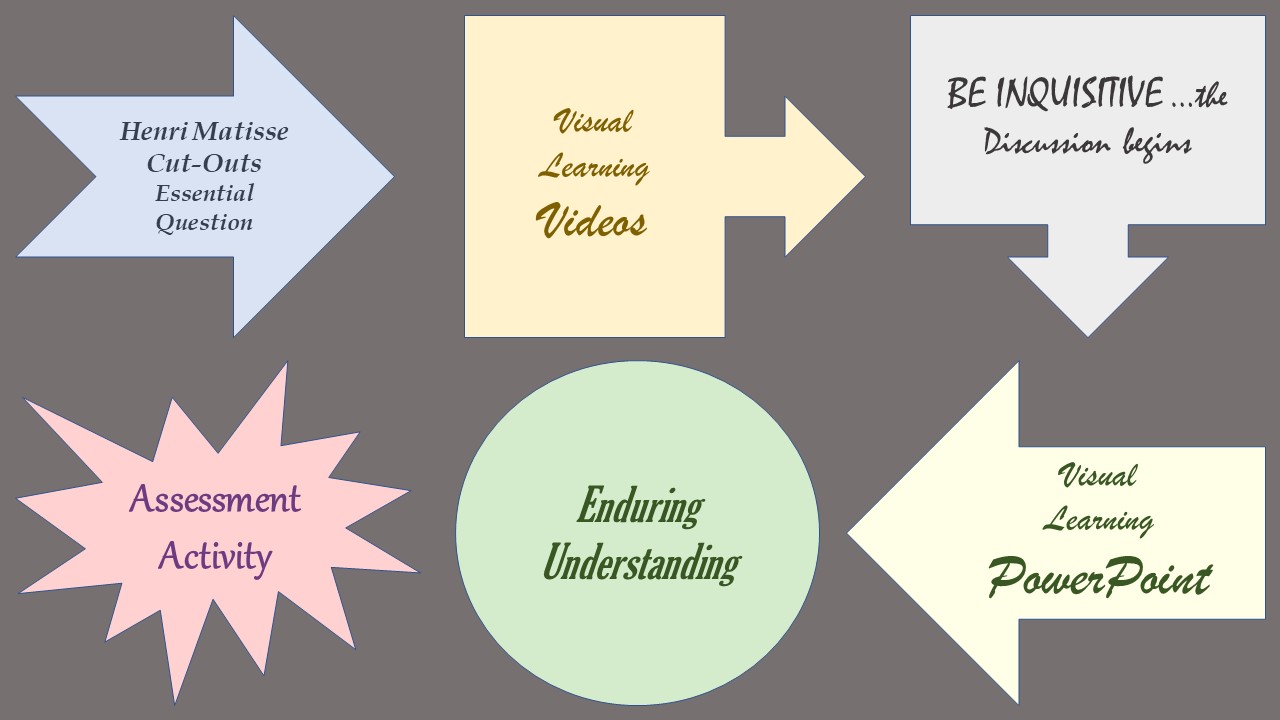 At first, I Introduce the Lesson to my students and present the Essential Questions we will work on. Then, I show a Youtube Video on Matisse's Cut-Outs (Here is my favourite    https://www.youtube.com/watch?v=rLgSd8ka0Gs) and Being Inquisitive I initiate a conversation. The Lesson continues with my PowerPoint, more discussion follows and the Unit on Matisse's Cut-Outs culminates with students achieving an Enduring Understanding of our Lesson and performing an Assessment Activity.
For my Matisse PowerPoint, please… Check HERE!
The student RWAP (RWAP stands for Research-Writing-Art-Project) is… HERE!
Student Work on Matisse Cut-Out RWAP, please… Check HERE!