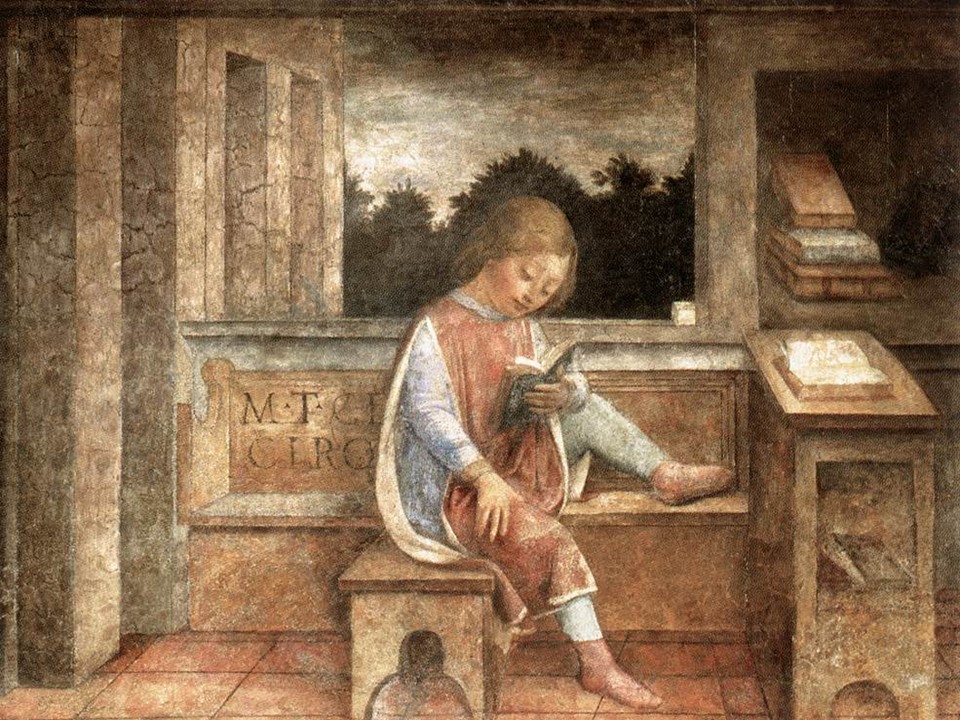 Renaissance Student Revisited is my new post. It is inspired by the 15th century Italian Renaissance painting of The Young Cicero Reading, a wonderful example of a Renaissance Student engrossed in his studies!
BEST WISHES to all students, parents and teachers who are about to start a new and exciting academic adventure! May their trip be fruitful, productive and successful!
Some suggestions for Renaissance Student Revisited Activities
Discuss with students where and how Young Cicero is presented READING. Ask students to write a paragraph describing WHERE and HOW they like to READ a book.
This next Activity is for younger students. Use the provided Worksheet, and ask students to answer the recommended questions.
Ask students to pick up a favourite BOOK and then POSE like CICERO. Take their pictures and create a Renaissance Student Revisited Bulletin Board Presentation with your students READING!
This is a Grade 6 Social Studies Activity. Ask students to create an A3 size poster on CICERO. The Poster should include a well-thought title, pictures of artworks depicting CICERO, and information about his life and work.
For the teachercurator Worksheets… Click HERE!