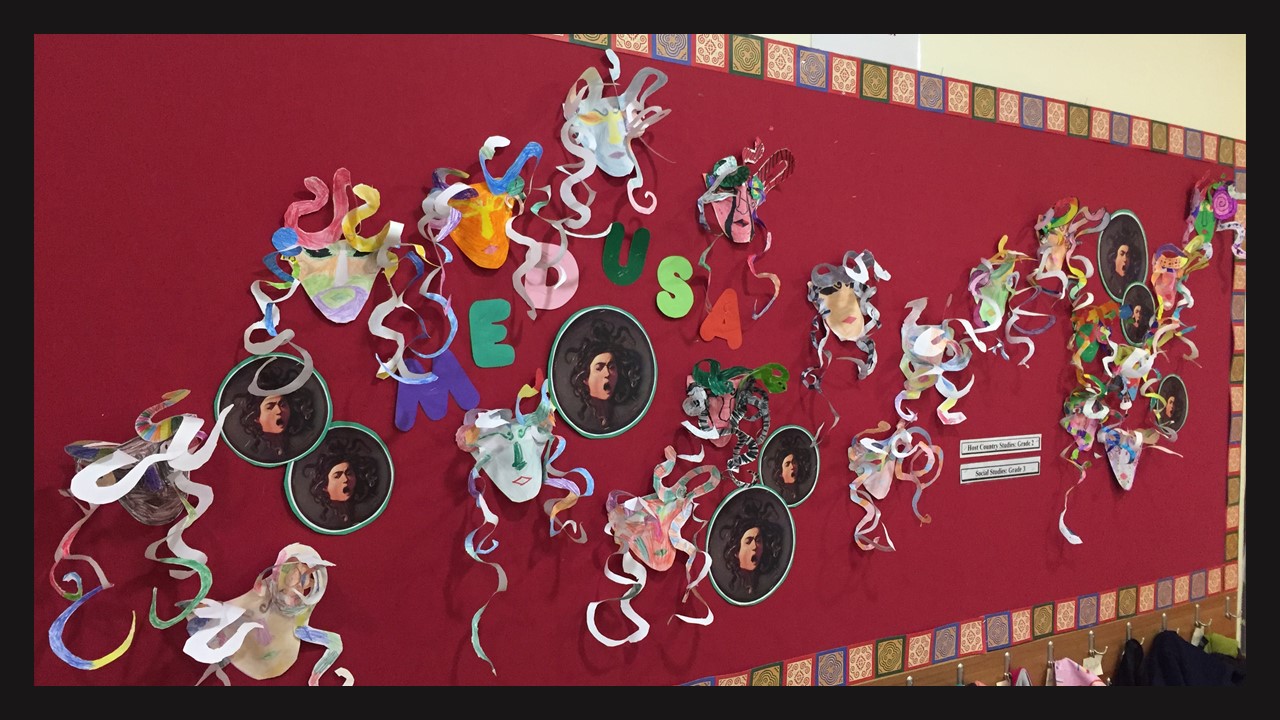 Medusa was once upon a time an entrancing maiden, the only mortal sister of the three Gorgons, attractive for her beauty originally, feared as an image of evil later, when Athena's anger turned her into a hideous monster… According to the Roman Poet Ovid (Metamorphoses 4.770), Athena was so fierce in her punishment, Medusa's hair was transformed into venomous snakes, and her once lovely face, looked upon, petrified the viewer.
To save his mother Danae from the much-unwanted attention of king Polydectes of Seriphos, young Perseus was tasked with the impossible, killing Medusa. Perseus, however, was not alone and helpless in his adventure. He carried with him divine gifts, Athena's mirrored shield, Hermes's gold, winged sandals, Hephaestus's adamantine sword and Hades's helmet of invisibility. According to Ovid Perseus was successful, Medusa head was cut and ultimately ended up in Athena's Aegis.
"Medusa in Ancient Greek Art" is a Metropolitan Museum of Art article worth reading: https://www.metmuseum.org/toah/hd/medu/hd_medu.htm
"flee, for if your eyes are petrified in amazement, she will turn you to stone," wrote Gaspare Mustola, an Italian poet and writer of the 17th century, and Michelangelo Merisi da Caravaggio painted the most amazing Medusa head of all time!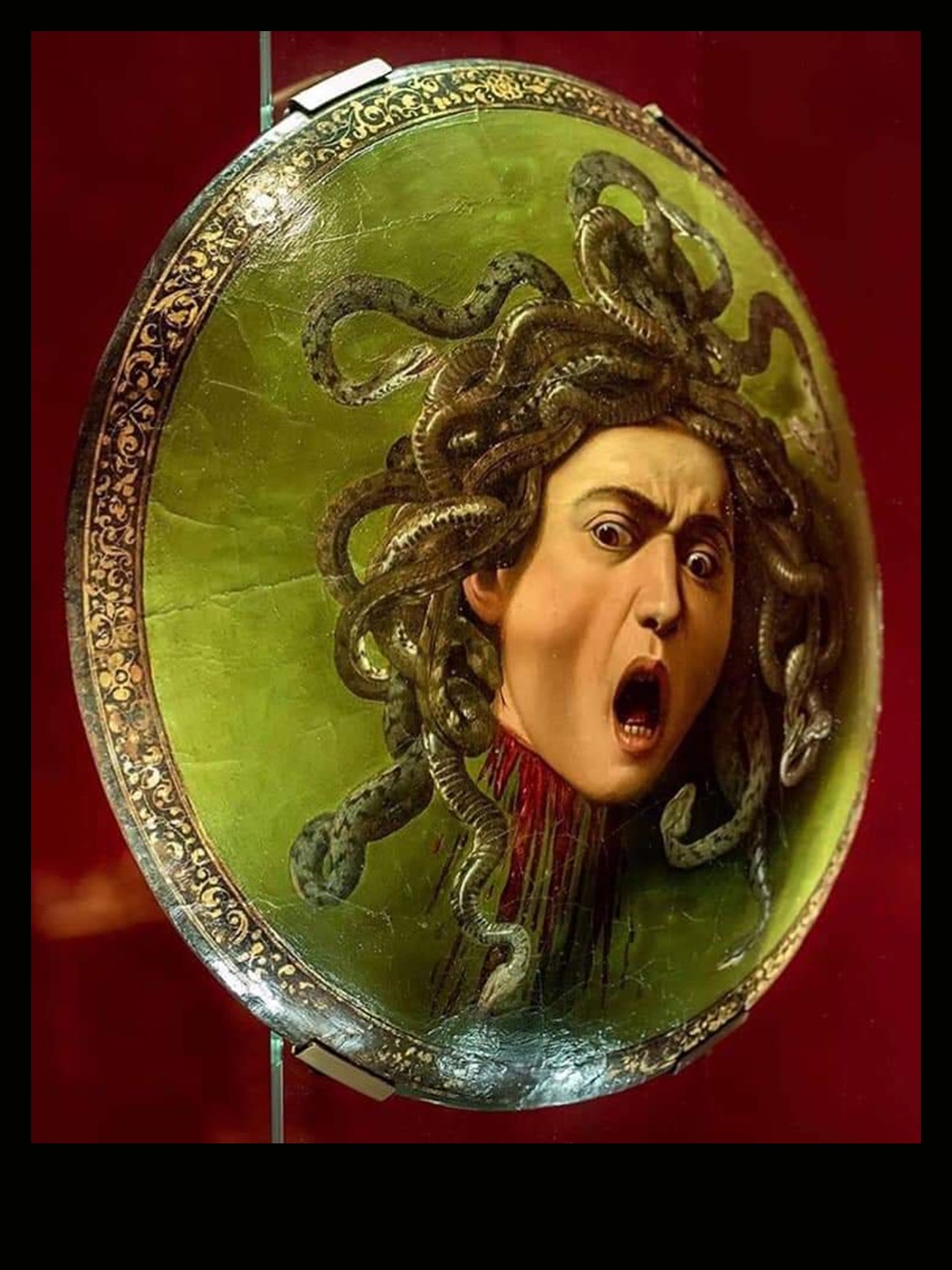 My Grade 3 students love the terrifying Myth of the Medusa and creating a Mask is always a successful Activity! The best Mask by far is offered by the Cleveland Museum of Art… which I use every year with student enthusiasm and great success! https://www.clevelandart.org/sites/default/files/documents/other/MakeaMaskofMedusa.pdf
For a PowerPoint on the student Mask Activity… check HERE!