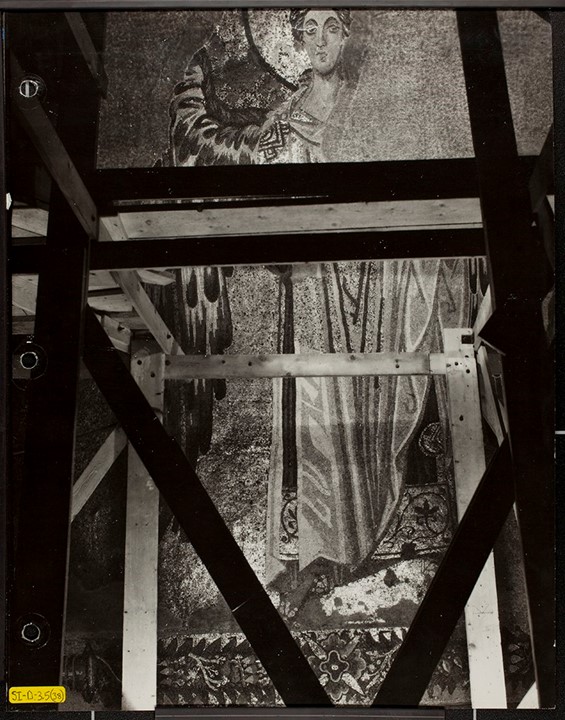 "Whittemore is now working on a huge archangel, on the S. face of the arch in front of the E. semi-dome. On the same scale as the Virgin, he was one of her two guards. Whether his colleague, on the N. face, is preserved or not Whittemore doesn't yet know. But the one on the S. face is very well preserved indeed: enough tests have been made to establish that. And he may be of the early Macedonian period: X or even IX—after 842, when images were finally restored. You may imagine with what thirst I await the revelation." This is an excerpt from a letter Royall Tyler wrote to Mildred Barnes Bliss, back on October 11, 1936 about the Uncovering of the Mosaics of Hagia Sophia and The Archangel Gabriel of Hagia Sophia in particular. https://www.doaks.org/research/library-archives/dumbarton-oaks-archives/historical-records/bliss-tyler-correspondence-excerpts#uncovering-of-the-mosaics-of-hagia-sophia–constantinople–october-1936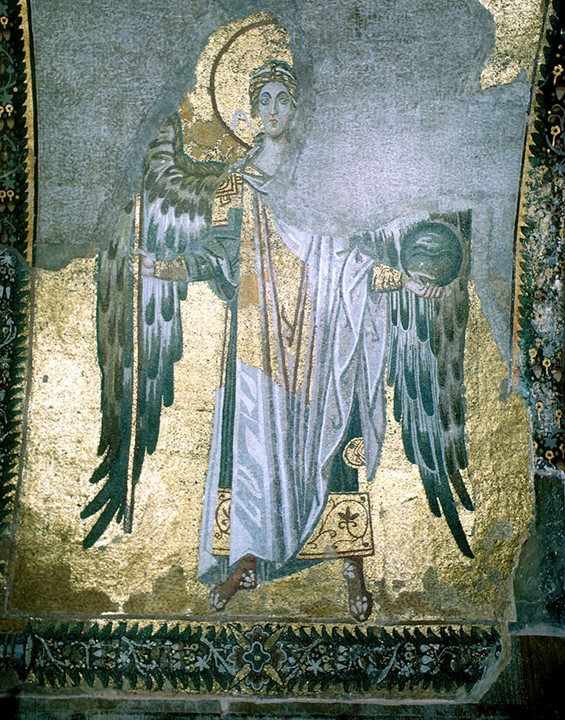 The 1902 to 1953 correspondence between Mildred and Robert Woods Bliss, the founders of Dumbarton Oaks, and their close friend and art adviser, Royall Tyler, and his wife, Elisina, are important primary sources and document the formation of the Blisses' art collection. They also discuss contemporary history, literature and poetry, music, politics, and expatriate life… https://www.doaks.org/research/library-archives/dumbarton-oaks-archives/historical-records/bliss-tyler-correspondence-excerpts
Two monumental mosaic Archangels, Michael and Gabriel, over 10 meters in height, stood guard flanking Mary with Christ Child on her lap at the Great Church of the Holy Wisdom of God in Constantinople. Dating from the 9th century, they were epic in size, towering over the Bema Soffit of the Holy Apse, massive and solid, yet… wherever you were standing and however you were looking at them, they seemed majestic, imposing and ethereal as they levitated on the golden mosaic bed of divine light. Archangels Michael and Gabriel stood regal and imposing, members of a celestial court of honour for Christ and his mother, splendidly dressed in white and gold just like the members of the Imperial Court stood next to the Emperor.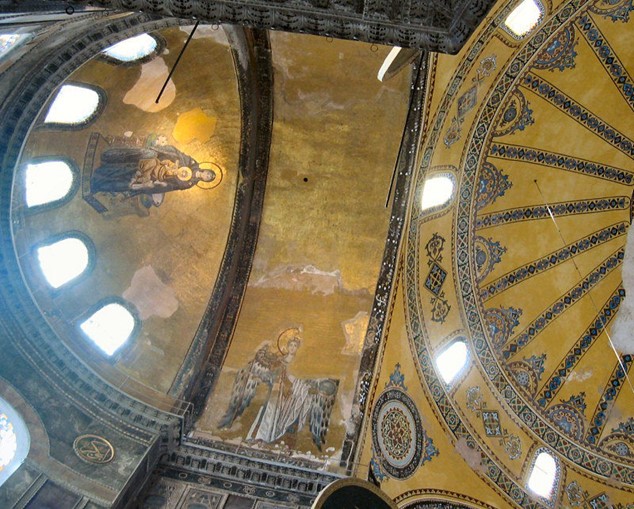 Today, the presentation of Archangel Michael on the north side of the Bema soffit is regretfully almost totally missing. Gabriel, however, is still well preserved, helping us understand the magnificence of Hagia Sophia's Holy Apse composition. My fascination stands with Gabriel's face and the amazing ability of the Byzantine mosaicist to use hundreds of different-size tesserae and countless different coloured stones or glass to create a face of spirituality and transcendentalism on such a grand scale, with facial contours and a sense of three-dimensionality that astounds the viewer.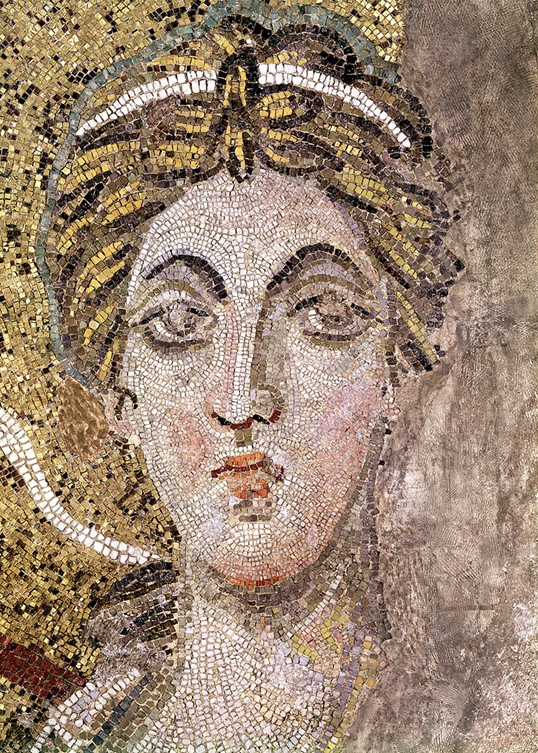 To quote Bob Atchison "The flesh tones used in the face and neck are fine-grained white marble, Proconnesian white marble, Proconnesian grey, cream marble (used very sparingly), and two or three tones of pink marble. Extensive use is made, furthermore, of off-white milky glass which has sometimes a bluish, sometimes a purplish tinge; this forms the right outline of the face, the left outline of the forehead, the pockets under the eyes, the area of light shadow to the left of the nose, etc. Olive glass is used for strong shadows to the left of the nose, round the eyes, the dimple under the nose, and for the shadow under the mouth, where it is mixed with lighter shades of glass and with pink marble. The tip of the nose and parting of the mouth are in deep red glass. Vermilion glass is used in the lips (in the lower lip it is mixed with pink marble) and one line of it forms the end of the chin. The nostrils are in black glass. No green or yellow-green occurs in the archangel's face."     https://www.pallasweb.com/deesis/angel-bema-hagia-sophia.html
"It seems too good to be true that there is such a mass of the noblest mosaics ever created, waiting there to be revealed… And I needn't say that in the whole field of art, there's nothing that seems to me to touch this work, for importance, and for the unutterable joy these things give when they are uncovered."     https://www.doaks.org/resources/bliss-tyler-correspondence/letters/11oct1936
For a Student Activity, please… check HERE!