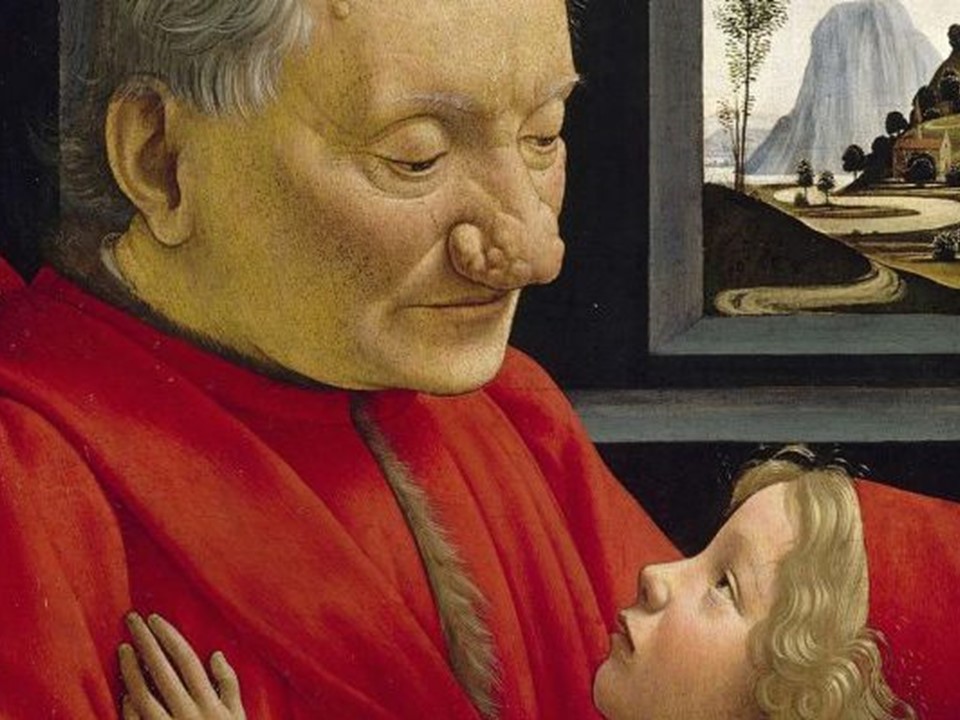 Domenico di Tommaso del Ghirlandajo, who, from his talent and from the greatness and the vast number of his works, may be called one of the most important and most excellent masters of his age, was made by nature to be a painter; and for this reason, in spite of the opposition of those who had charge of him (which often nips the finest fruits of our intellects in the bud by occupying them with work for which they are not suited, and by diverting them from that to which nature inclines them), he followed his natural instinct, secured very great honour for himself and profit for his art and for his kindred, and became the great delight of his age… This is how Giorgio Vasari describes Domenico Gh irlandaio, the artist who was …endowed by nature with a perfect spirit and with an admirable and judicious taste in painting! Teaching with Domenico Ghirlandaio is a set of student activities and worksheets inspired by the great Italian artist I admire. Domenico' Portrait of An Old Man and his Grandson in the Louvre is one of my all-time favourite Renaissance paintings. It touches me in a very personal way. It reminds me of my father's love and unconditional devotion to my son, his Grandson… Του παιδιού μου το παιδί, δυο φορές παιδί (My child's child, is twice my child), he used to say and looked at him with unbelievable tenderness… http://www.travelingintuscany.com/art/giorgiovasari/lives/domenicoghirlandaio.htm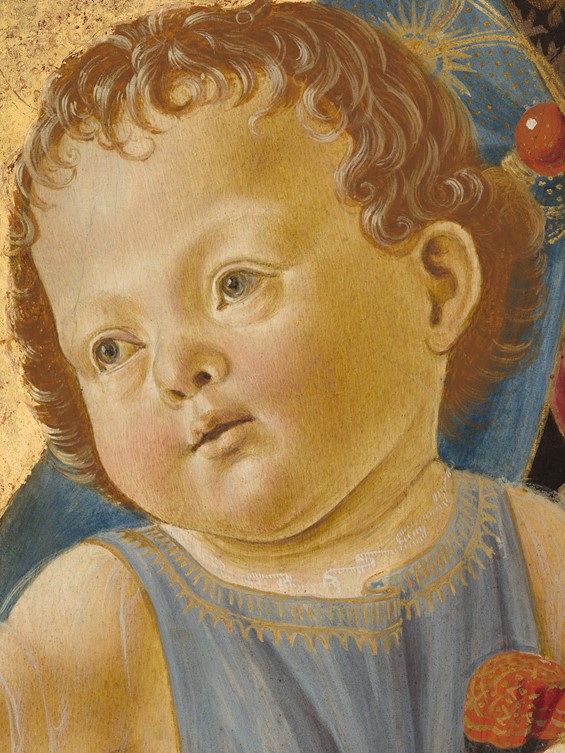 When the time comes for me to introduce my students to Domenico's oeuvre I start with Giorgio Vasari description of how …He is said to have been so accurate in draughtsmanship, that, when making drawings of the antiquities of Rome, such as arches, baths, columns, colossea, obelisks, amphitheatres, and aqueducts, he would work with the eye alone, without rule, compasses, or measurements; and after he had made them, on being measured, they were found absolutely correct, as if he had used measurements. He drew the Colosseum by the eye, placing at the foot of it a figure standing upright, from the proportions of which the whole edifice could be measured; this was tried by some masters after his death, and found quite correct. I usually finish my presentation of Ghirlandaio with Vasari's final sentence… Wherefore he has deserved to be held in honour and esteem for such rich and undying benefits to art, and to be celebrated with extraordinary praises after his death. http://www.travelingintuscany.com/art/giorgiovasari/lives/domenicoghirlandaio.htm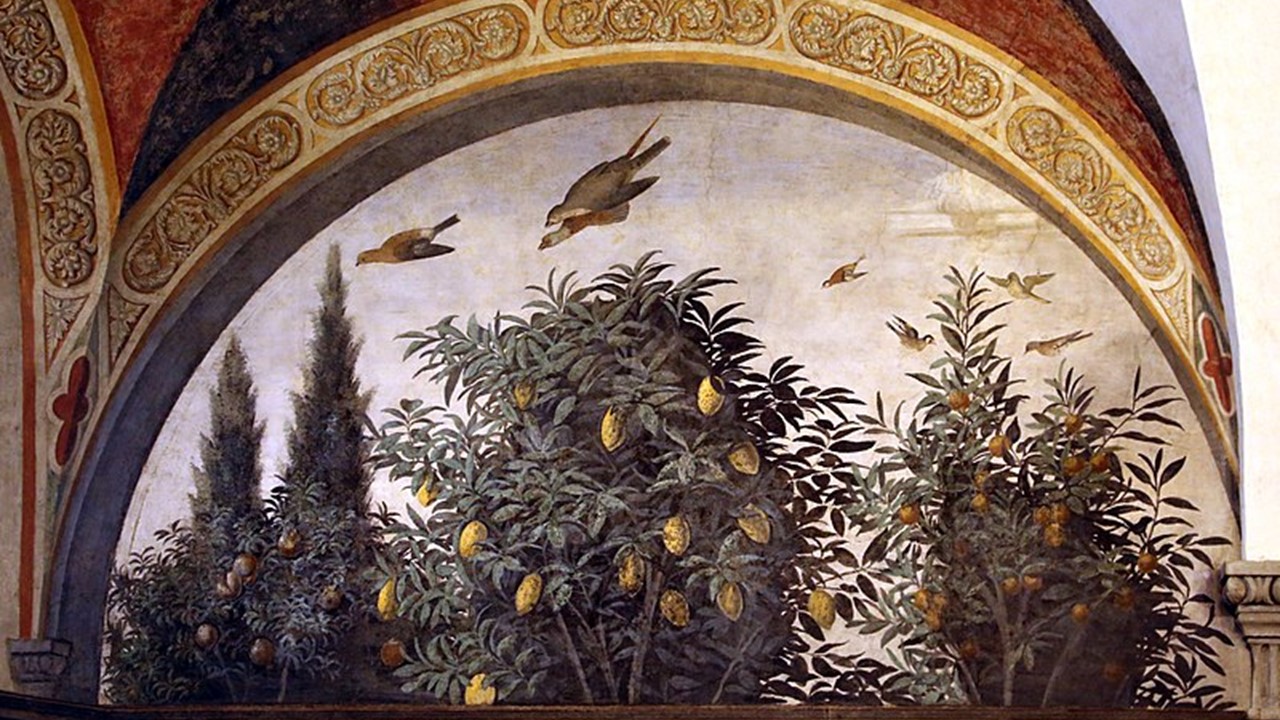 Teaching with Domenico Ghirlandaio Lesson Plan, PowerPoint and Activities…
For a List of ONLINE References on Domenico Ghirlandaio TeacherCurator put together, please… Click HERE!
For my PowerPoint on Domenico Ghirlandaio, please… Click HERE!
I always feel confident discussing an artist with my students when I prepare my Steps to Success Lesson Plan Outline…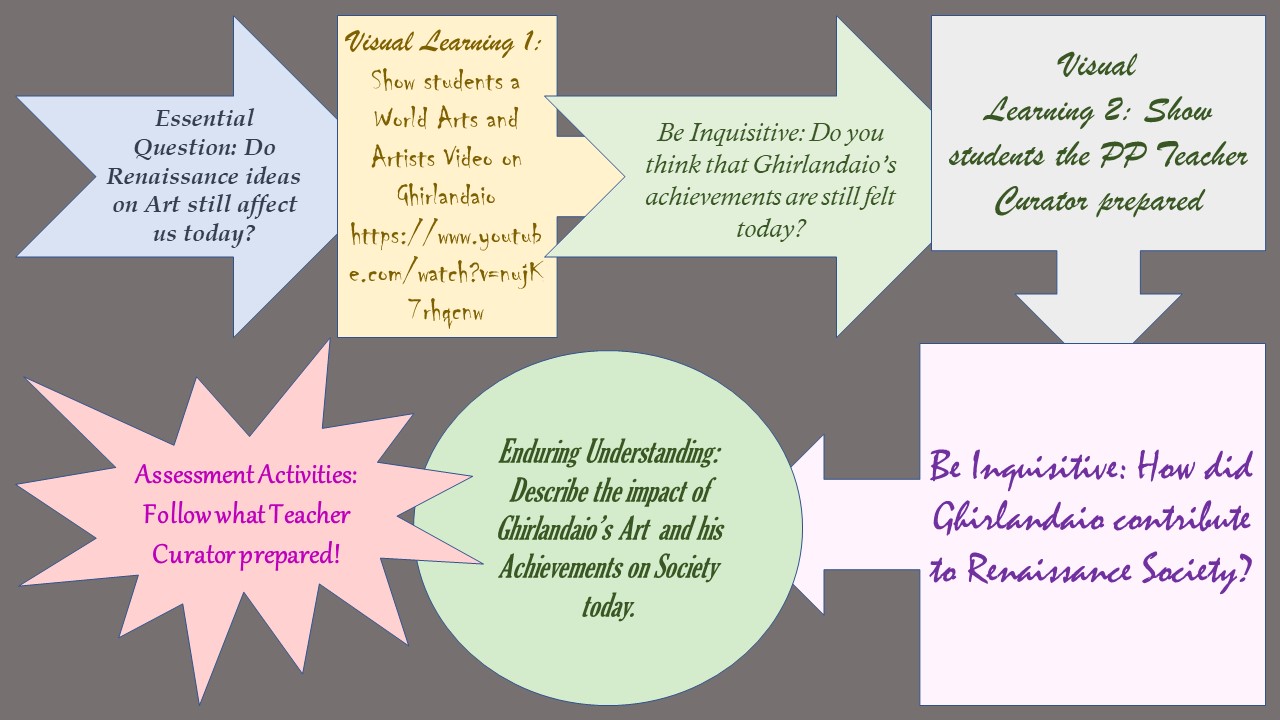 For Student Activities (four Activities), please… Click HERE!
I hope that Teaching with Domenico Ghirlandaio will prove easy and helpful. Do you think it justifies my BLOG name Teacher Curator?