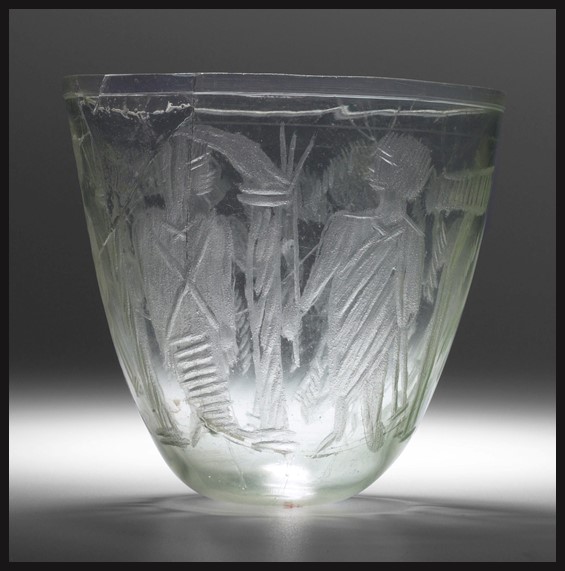 Six days before the Passover, Jesus came to Bethany, where Lazarus lived, whom Jesus had raised from the dead. Here a dinner was given in Jesus' honor. Martha served, while Lazarus was among those reclining at the table with him. Then Mary took about a pint[a] of pure nard, an expensive perfume; she poured it on Jesus' feet and wiped his feet with her hair. And the house was filled with the fragrance of the perfume. (John 12:1-3 – Lazarus Saturday – Σάββατο του Λαζάρου) https://www.biblegateway.com/passage/?search=John%2012%3A1-8&version=NIV
Ο δε Ιησούς, εξ ημέρας προ του πάσχα ήλθεν εις την Βηθανίαν, όπου ήτο ο Λάζαρος, ο οποίος είχε πεθάνει και τον οποίον είχε αναστήσει εκ νεκρών. Παρέθεσαν, λοιπόν, εις αυτόν δείπνον εκεί και η Μάρθα υπηρετούσε. Ο Λάζαρος ήτο ένας από τους συνδαιτυμόνας. Εν τω μεταξύ η Μαρία επήρε μίαν λίτραν μύρου γνησίου και πολυτίμου, καμωμένου από το αρωματικόν φυτόν που λέγεται νάρδος, και άλειψε τα πόδια του Ιησού, τα οποία και εσπόγγισε κατόπιν με τας τρίχας της κεφαλής της. Όλο δε το σπίτι εγέμισε από την ευωδίαν του μύρου. (Κατά Ιωάννην Ευαγγέλιον 12:1-3 – Lazarus Saturday – Σάββατο του Λαζάρου) http://www.imgap.gr/file1/AG-Pateres/AG%20KeimenoMetafrasi/KD/04.%20Ioan.htm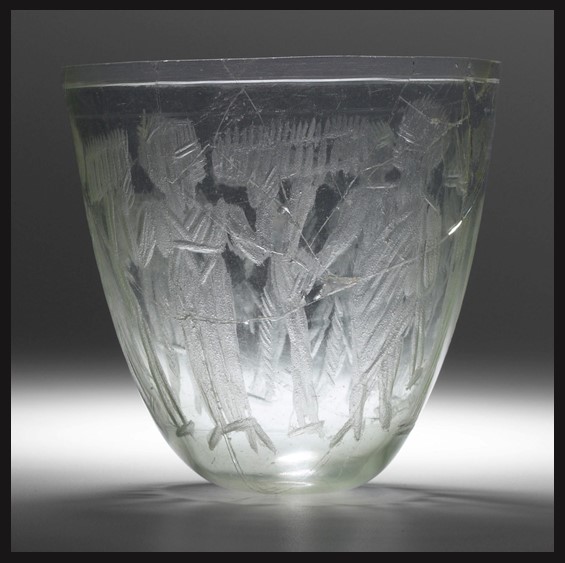 Lazarus Saturday, along with Palm Sunday, holds a unique position in the Church Calendar of the Greek Orthodox Church. They are days of celebration… before the days of sorrow that follow… The Raising of Lazarus of Bethany and the Entrance of Jesus in Jerusalem are both the most popular themes in Byzantine Art since the beginning of the Christian era.
Ever since I first saw the Yale University Art Gallery's unique glass Cup with the Raising of Lazarus, at the Exhibition Age of Spirituality, as a university student at the time, I am enamored with it! I like its simple skyphos-like shape, slightly conical, and how very pale green, nearly colourless, it is. I like best, how it is decorated by wheel-cutting, a technique in which shallow cuts were made in the surface of a glass vessel by applying a rotating wheel of metal or stone covered with an abrasive material. This decorative technique… was used to create lines, geometric designs, or, as in this case, figural scenes. According to the Yale University experts, examples of glass items like the Yale glass cup, in which variously oriented groups of parallel cut lines create solid areas suggestive of anatomy, drapery, architecture, and landscape, are associated with glass-cutters working in Cologne, Germany. The Cup's iconography is simple, yet powerful. Lazarus, still wrapped in his burial shroud, stands next to Jesus, who holds a staff in his left hand. The remaining four figures included in the scene are probably anonymous onlookers. In a typical Early Christian style, they are depicted between trees with highly flat, geometricized tops. Simply put… a magnificent piece! https://artgallery.yale.edu/collections/objects/52562 and https://www.metmuseum.org/art/metpublications/Age_of_Spirituality_Late_Antique_and_Early_Christian_Art_Third_to_Seventh_Century pp. 444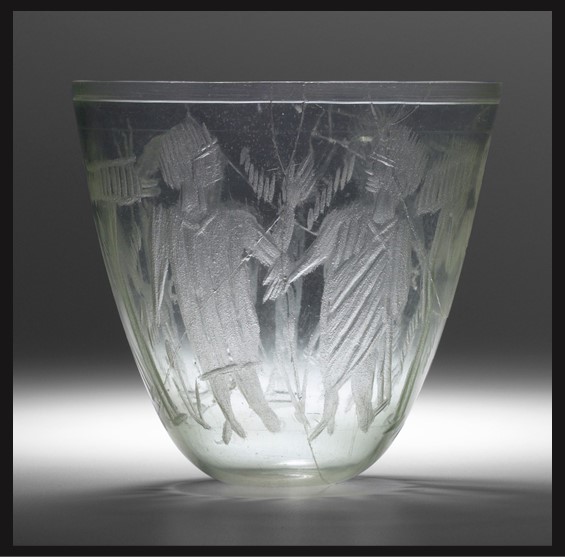 A PowerPoint of all artworks presented for the Holy Week in the Greek Orthodox Church, 2022… is HERE!