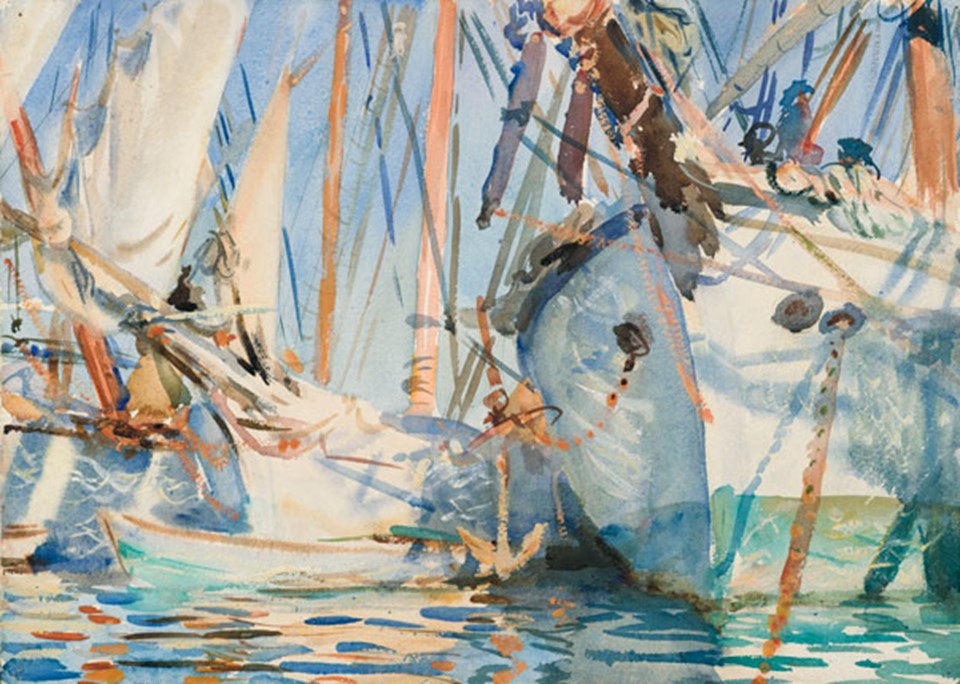 Strange flight, the body / Held at a threshold / And never quite freed    /    Or quite revealed— / One wing taut with wind, / One wing concealed    /    Until the wind grows calm / And it shimmers in a shadow-world, / The shape of a sail, yet softer—    /    The drifting boat / A bird half in air, / Half in water… writes Heather Allen, and I think of White Ships by John Singer Sargent and a perfect day in the sea… anywhere in the world! https://www.tweetspeakpoetry.com/2017/02/09/top-10-ship-sail-boat-poems/
John Singer Sargent is the par excellence representative American artist of the Gilded Age. His life represents its very characteristics! He was born in Florence, Italy, to expatriate American parents…  He had a nomadic childhood, spending winters in Florence, Rome, or Nice and summers in the Alps or other cooler locations. Early in his life, he realized what he wanted to do in life was to become an artist, and supported by his mother, Mary Newbold Sargent, who was herself an accomplished amateur watercolorist he accomplished it. Sargent and his mother carried sketchbooks throughout their extensive travels across Europe, and he developed a quick eye and fast reflexes for recording his impressions of the landscape. Eighteen years old, under the tutelage of the painter Carolus-Duran, who encouraged him to paint directly onto the canvas, without any preparatory drawing, and to study the Old Masters, John Singer Sargent developed his skills, exhibited both landscapes and portraits to much acclaim, and developed a reputation as a fine society portraitist on both sides of the Atlantic. What a life… Brooklyn Museum – Teaching Resource: Special Exhibition – John Singer Sargent Watercolors – April 5–July 28, 2013, p. 2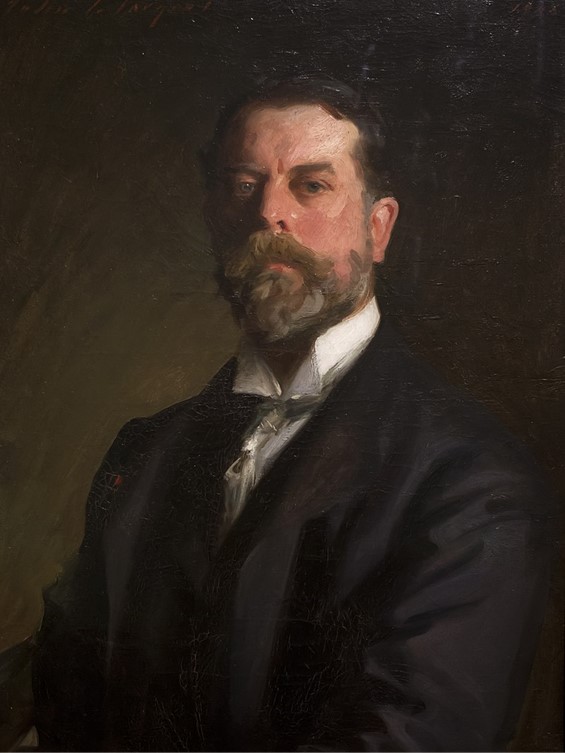 Sargent wanted more… He grew restless at the height of his career, and sought escape from the constraints of the studio and the demands of his patrons for society portraits. What he did was to travel to remote spots, choose his own subjects, and paint without distraction inspirational watercolours… of landscapes, genre scenes, friends, and family. After 1900 Sargent spent his summers traveling throughout Europe, painting both oil paintings and watercolors. What a life… Brooklyn Museum – Teaching Resource: Special Exhibition – John Singer Sargent Watercolors – April 5–July 28, 2013, p. 2
Painting the characteristic Mediterranean sailing boats and fishing vessels was a favourite theme of Sargent's watercoloures. The Brooklyn White Ships is by far my favourite. The subject matter is purely "marine," the lines communicate energy and the colours bask on summer chaleur! The artist focuses on the sails, the mast and the prow of each boat, the blue of the sky and the reflections on the seawater. Controlled tones of blue and white suggest subtle shadows while brushstrokes of colour on the water create an interaction of light a shade. How more summery can it get!
When I discuss John Singer Sargent's Watercolours with my Students I always give them a copy of the Brooklyn Museum – Teaching Resource: Special Exhibition – John Singer Sargent Watercolors – April 5–July 28, 2013. It is a great source of information and provides many sources for Student Activities.
For a PowerPoint on John Singer Sargent's Watercolours, please…  Click HERE!