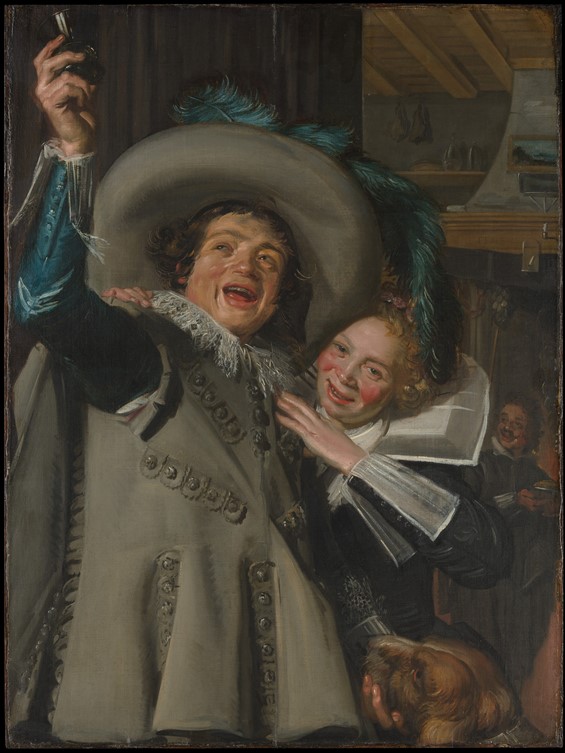 If you ask my humble opinion, Hals's painting of a Young Man and Woman in an Inn epitomizes Baroque Bliss! There is merriment in the way the woman cautiously leans over the young man. There is joy in how the young man laughingly raises his flask with his right hand and affectionately caresses an attending dog with his left. Extravagance in the background decoration is obvious in every aspect. So much so that a landscape painting hangs over the tavern's mantle! The artist's painting technique is equally excessive. With fluid movement and loose brushstrokes… is Hals implying that the painting was executed with speed, to catch a moment of great enjoyment? In the words of Walter Liedtke "…all artificial elements are swept away by a way of sensations: light, air, movement, and, one imagines, taste smell, and noise."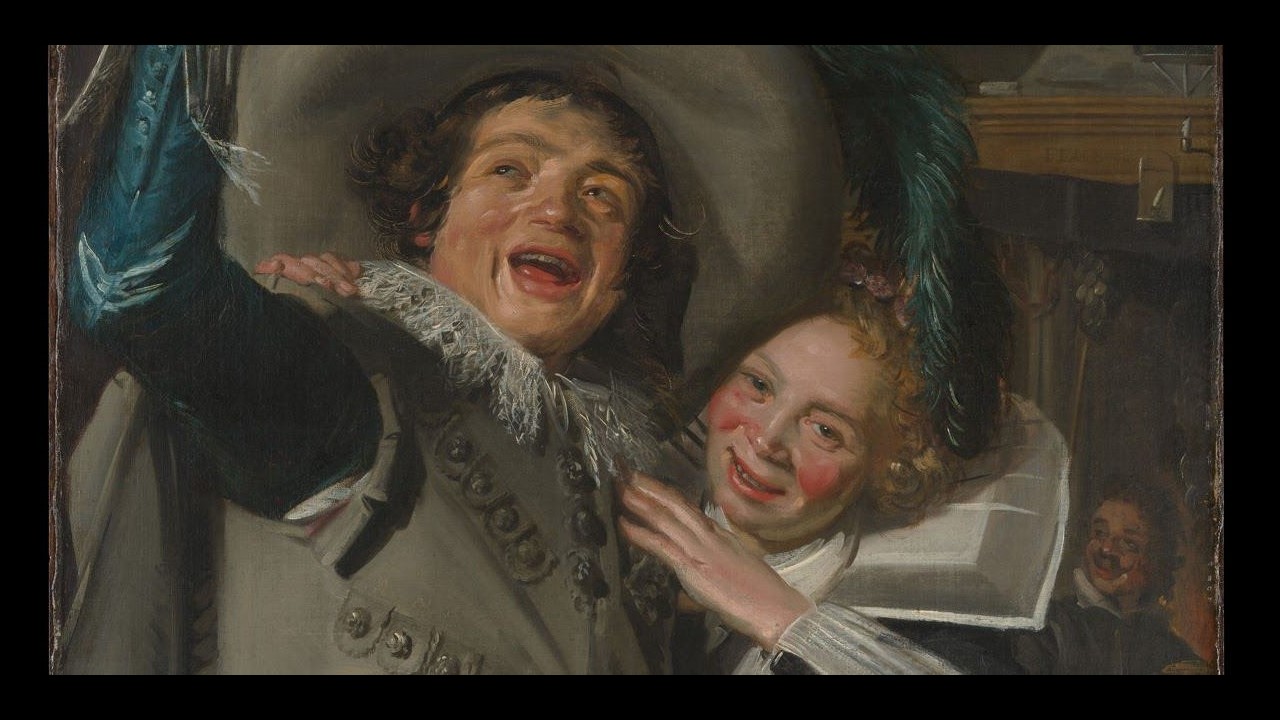 The Baroque is an elusive word and an interesting style to explain and understand. The first step I usually take, is to think of descriptive adjectives that best characterize the period: extravagant, theatrical, dramatic, grand, luxurious, sensual, majestic, opulent… to mention only a few. I also try to compare Baroque period artworks from different areas in Europe, a landscape painting for example by Claude Lorrain to a Rubens one. The differences are extraordinary, yet there are striking similarities. Finally, the word Baroque itself comes from the Portuguese word barroco, a term used to describe an irregularly-shaped pearl. How extravagant can it get! The Baroque style, dated during the 17th century, originated in Rome, spread all over Italy, from Sicily to Venice, and became particularly popular in Spain, France, and the Low Countries.
The Metropolitan Museum of Art has a large and quite representative collection of Fans Hals paintings. The Young Man and Woman in an Inn is one of their finest examples. Frans Hals: Style and Substance, https://www.metmuseum.org/art/metpublications/Frans_Hals_Style_and_Substance?Tag=&title=style%20and%20Substance&author=&pt=0&tc=0&dept=0&fmt=0
For a Student Activity on Young Man and Woman in an Inn, please… check HERE!