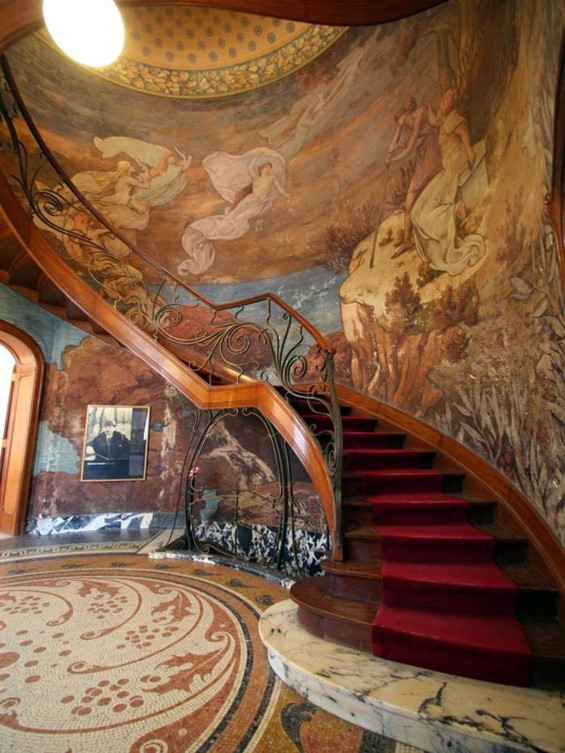 The Swiss painter Hans Ruedi Giger (1940 – 2014), once said that… I like elegance. I like art nouveau; a stretched line or curve… During our COVID 19 Days, we need the elegance of Art Nouveau Art… and stretched, curved lines to feel comfortable and cosy! The Belgian capital city Brussels is so much Art Nouveau in spirit! It's an ideal travel destination for our 1st May Weekend! Stay in the comfort of your HOME! Snack on something deliciously BELGIAN! …and ACTION! in a Brussels Virtual Destination Tour!
The city of Brussels, capital of Belgium, is located in the heart of Europe, and serves as the de facto capital of the European Union, as it hosts a number of principal EU institutions. Do you know that the most common theory of the origin of the name Brussels is that it derives from the Old Dutch Bruocsella, Broekzele or Broeksel, meaning "home in the marsh"?
The Metropolitan Museum of Art short but a wonderful article that follows is an introduction to the Art Nouveau style in the arts… https://www.metmuseum.org/toah/hd/artn/hd_artn.htm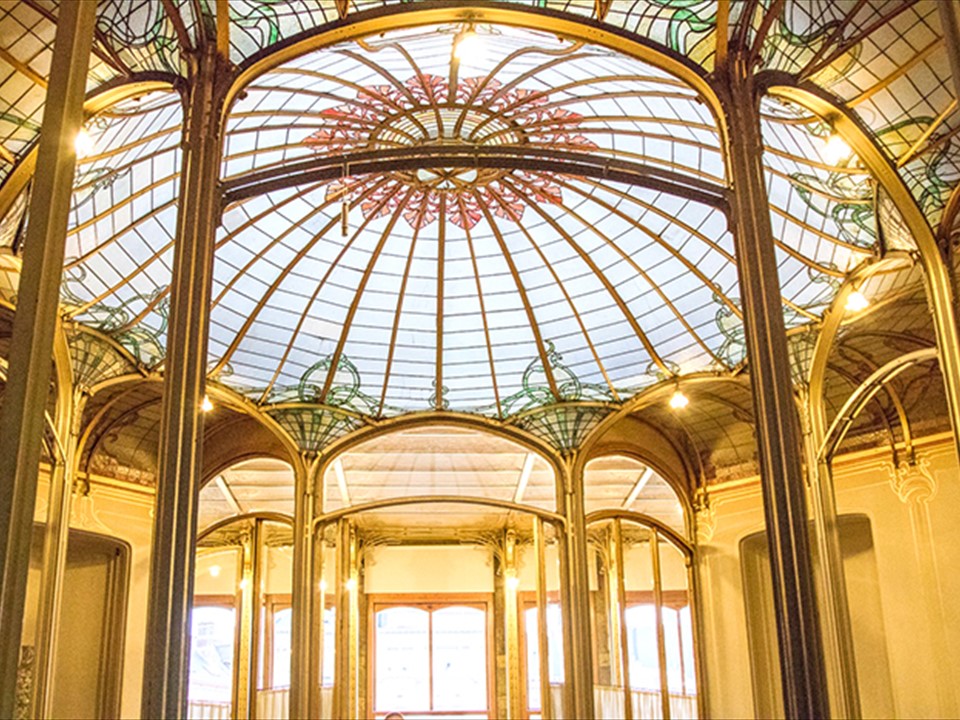 …while the following article and the YouTube Videos introduce us to the Art Nouveau capital city of Europe… Brussels! https://theculturetrip.com/europe/belgium/articles/the-most-remarkable-art-nouveau-houses-in-brussels/
Movie Time in BRUSSELS …and ACTION!
King of the Belgians is a 2016 mockumentary comedy film produced, written and directed by Peter Brosens and Jessica Woodworth. While Nicolas III, King of the Belgians, is making an official visit to Istanbul, Wallonia declares its independence and so Belgium doesn't exist any more… The hard trip back home becomes not only a desperate (and comical) travel across the Balkans but also an inner trip where Nicolas III tries to understand who he really is. https://www.imdb.com/title/tt4818804/
Tintin and the Lake of Sharks is a 1972 French-Belgian animated adventure film based on The Adventures of Tintin, directed by Raymond Leblanc. It was not written by Hergé, but by the Belgian comics creator Greg (Michel Regnier), a friend of Hergé. It was later adapted into a comic book with still images from the film used as illustrations. https://www.imdb.com/title/tt0069383/
FOOD Brussels style
Belgian chocolate is supposedly the best in the world! For almost 400 years, Belgium has been producing delicious chocolate. The unique combination of the finest ingredients, exclusive production methods and stringent quality controls make Belgian chocolates a favourite worldwide. Today, Belgium counts approximately 2000 chocolate shops. Among them is the popular Brussels shop of a Chocolatier from Thessaloniki, Mina Apostolidis. http://www.minachocolate.com/moms-are-special/?fbclid=IwAR1wq0puPyd6l8TtINEsXOLJysgtvdnbfm8iGW6ynuB6OwovTMH5FW-mR6M
For the original Spring Break Virtual Destination document, please… click HERE!