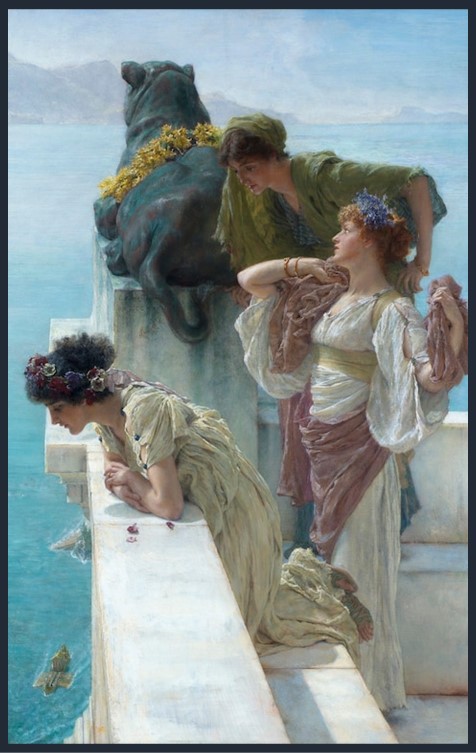 Sir Lawrence Alma-Tadema was a renowned Dutch-born British painter who had a profound interest in Roman antiquity. He was one of the leading artists of the late 19th century and early 20th century, specializing in historical and classical subjects. Alma-Tadema's fascination with Roman antiquity was central to his artistic vision and played a significant role in shaping his career. The painting A Coign of Vantage by Sir Lawrence Alma-Tadema, regarded as one of the artist's quintessential masterpieces, is a favourite of mine! SIR LAWRENCE ALMA-TADEMA, O.M., R.A., R.W.S. (BRITISH, 1836-1912) (christies.com)
The painting A Coign of Vantage by Sir Lawrence Alma-Tadema has an interesting title! The phrase comes from Shakespeare's Macbeth, no jutty, frieze, Buttresss, nor coign of vantage, but this bird Hath made his pendent bed and was later popularized by Sir Walter Scott. The word coign, meaning a projecting corner or cornerstone, is a variant of the coin from Old French meaning 'wedge, corner, die', from Latin cuneus 'wedge'. Sir Lawrence Alma-Tadema's painting is perfectly titled! https://www.encyclopedia.com/humanities/dictionaries-thesauruses-pictures-and-press-releases/coign-vantage
The focal point of the painting is a group of three young women, elegantly dressed in vibrant gowns, olive green, beige, white, and pink, standing on a marbled terrace, over a thrilling, vertiginous drop, an advantageous viewpoint, overlooking the sea below. May I suggest this is the island of Capri and the Bay of Naples, in the distance? The women stand against a marble railing and gaze down at the sea, where a luxuriously decked trireme is depicted arriving. The composition is further enhanced with the addition of an impressive bronze sculpture of an animal, wreathed with vibrant yellow flowers. Was the artist inspired by the Egyptian Sphinx he probably saw in Villa San Michele on Capri? Alma-Tadema would have visited the famous Villa after inspecting the sites at Pompeii and Herculaneum, seeking inspiration for his pictures, and gathering material for use as props for his paintings. https://www.christies.com/lot/lot-6426695?ldp_breadcrumb=back&intObjectID=6426695&from=salessummary&lid=1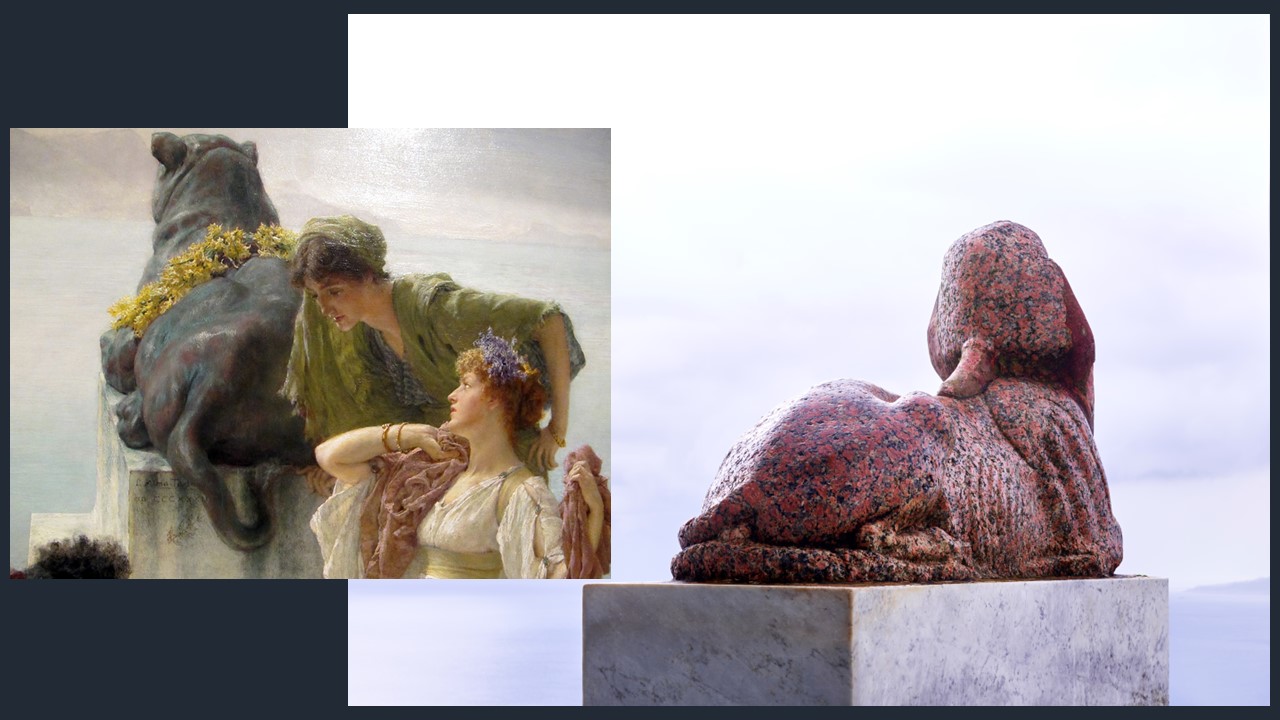 The painting A Coign of Vantage is a prime example of Alma-Tadema's ability to transport viewers to a distant time and place, evoking a sense of nostalgia and fascination for the grandeur of ancient Rome. The painting captures the artist's dedication to historical accuracy, his love for opulent settings, and his skill in creating an alluring atmosphere through his meticulous technique. This is a picture of grand luxe, according to the experts at Christie's, ease and well-being, an escapist fantasy perfectly attuned to the wishes of a picture-buying public who reveled in the warmth of its Mediterranean light. At the height of his fame, his pictures of Ancient Rome, wealthy, secure, and insouciant, reflected the success enjoyed by the newly rich plutocrats of Victorian Britain, who had made their fortunes building another Empire, a couple of millennia later. https://www.christies.com/lot/lot-6426695?ldp_breadcrumb=back&intObjectID=6426695&from=salessummary&lid=1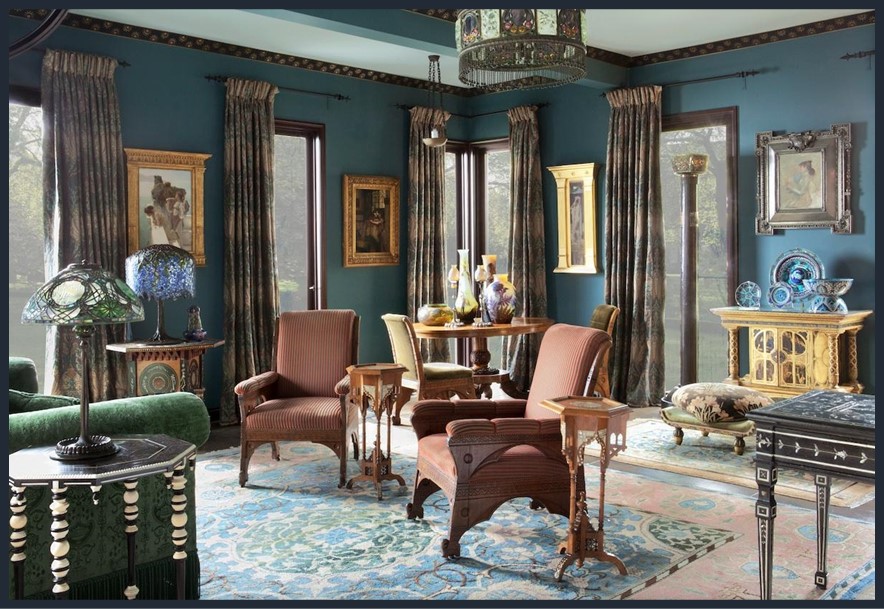 Sir Lawrence Alma-Tadema, born as Lourens Alma Tadema on January 8, 1836, and died on June 25, 1912, was a Dutch-born British painter. He is known for his meticulously detailed and beautifully rendered paintings depicting scenes from ancient civilizations, particularly ancient Rome, and Egypt. Alma-Tadema's works often portrayed opulent interiors, lavish costumes, and intricate architectural details, capturing the splendor and decadence of the ancient world.
His paintings typically featured historical or mythological themes, and he was known for his thorough research and attention to detail. Alma-Tadema would often reconstruct historically accurate settings for his works, using models, props, and costumes to bring his visions to life. His compositions were carefully arranged, with an emphasis on color, light, and texture. They were highly sought after, and he had a significant influence on later artists. His attention to detail and ability to create immersive and visually stunning scenes made him one of the most successful painters of the late 19th century.
For a PowerPoint presentation of 10 Important Paintings by Sir Lawrence Alma-Tadema inspired by Ancient Rome, please… Check HERE!